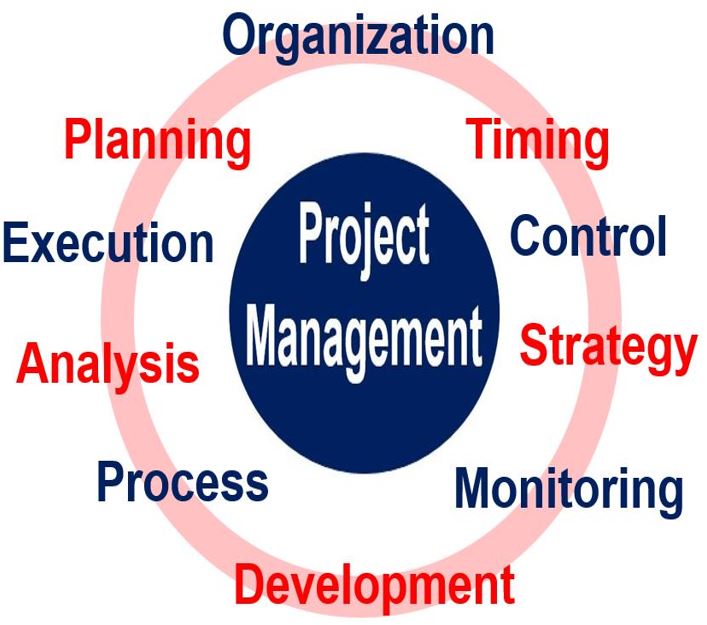 What is project management? Definition and meaning
Project management is the application of skills, experience, knowledge, methods, and processes to achieve the objectives of a project. It is the body of knowledge concerned with everything related to projects – planning, controlling, reviewing and making sure they are completed.
Put simply, it is the profession of planning, organizing and managing many things, including people and projects.
A project has a defined beginning and end – it is temporary – with defined scope and resources. A project is also unique in that it is not a routine business operation; it has a specific set of operations designed to accomplish one goal.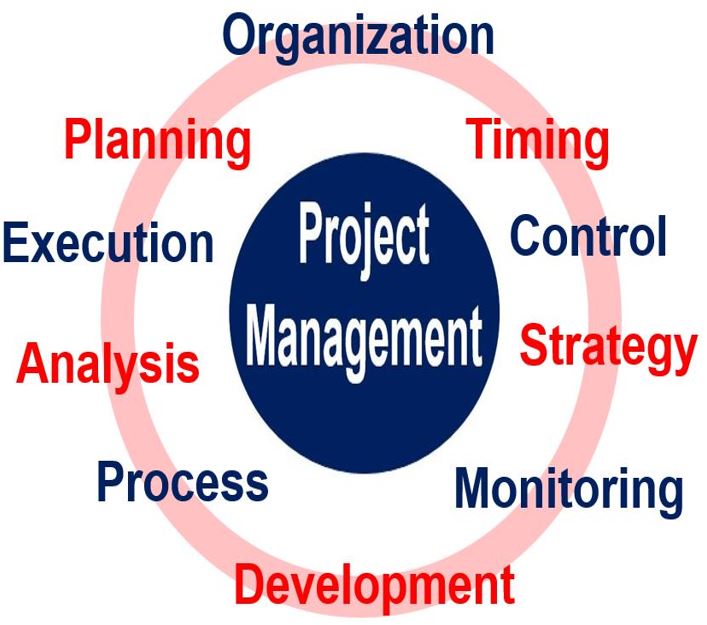 Project management is the science and art of organizing all the components of a project, whether it is the launch of a new service, a marketing campaign, the development of a new product, or even a wedding. A project is not part of normal, everyday business operations – it only occurs once.
Wide range of project management tasks
Given that a project is unique, it typically includes collaborators who do not usually work together – often from different organizations, disciplines and geographical locations.
Examples of projects may include the construction of a new bridge or building, developing software for an improved business process, a relief effort for a natural disaster, setting up a strategy to break into a new sales geographic market.
---
---
A project needs to be expertly managed so that it can be completed on time, to the required standard, and within the assigned budget.
Project management, therefore, is the application of techniques, tools, skills and knowledge to make sure all project requirements are met.
MobiDev.biz says the following regarding Project Managers: "It takes skills and certain talents to run successful projects, from the very beginning up to completion. It's a hard job of motivating people and organizing processes; therefore good project managers are valuable personnel, great communicators."
Until the middle of the last century, project management had always been practiced informally.
According to the PMI (Project Management Institute):
"Project management, then, is the application of knowledge, skills, tools, and techniques to project activities to meet the project requirements."
---
---
Project management core components
Project management has the following core components:
– Defining why the project is necessary or important.
– Estimating how long it will take to complete, specifying the quality of deliverables, listing what will be required and what resources are needed.
– Justifying the investment by preparing a business case.
– Securing funding.
– Getting all the relevant people to agree to the project.
– Developing a management plan for the project.
– Leading and motivating all team members.
– Managing any changes, issues or risks related to the project.
– Tracking the project's progress against the original plan.
– Making sure the project is within budget.
– Liaising with stakeholders and the project organization.
As already mentioned, projects are separate to everyday business activities. They require people to come together for a limited period to concentrate on specific project objectives. Consequently, effective teamwork is key to successful projects.
Stages of Project Management
In general, the project management process involves five stages:
– Planning
– Initiation
– Execution
– Monitoring
– Closing
Today, there are specialized project management templates that are specific to certain industries. Each industry has a unique set of requirements and priorities.
What is a project manager?
A project manager is a professional who plans and organizes resources and personnel to make sure the project is completed on time, stays within budget and meets the requirements of the business.
Project managers exist in all industries, from IT, construction, education and agriculture, to aerospace, the automotive and pharmaceutical industries. They can be found in every type of organization – as contractors, managers, employees or independent consultants.
If you are good at multi-tasking – juggling many tasks simultaneously – work well under pressure, can lead a team, have excellent people skills, and are honest, you should consider a career in project management.
With experience, you could become a program manager (in charge of multiple related projects), or a portfolio manager (responsible for the selection, prioritization and implementation of projects within an organization's strategy).
Video – What is project management?
Put simply, project management is about getting things done. It is about knowing what you want to achieve, how you are going to achieve it, and how long it will take. The project manager has to make sure that every team member shares and understands those aims.