The European Commission has prohibited CK Hutchison Holdings Ltd.'s multibillion-pound acquisition of Telefónica's UK telecommunications provider "O2".
The deal, which was worth £10.3 billion, would have combined "O2" and Hutchison 3G UK's "Three" telecom giant, leaving just three major mobile phone network operators in Britain.
Europe's competition commissioner, Margrethe Vestager, said the tie-up would have been bad for UK consumers and bad for the country's mobile sector – reducing consumer choice and increasing prices.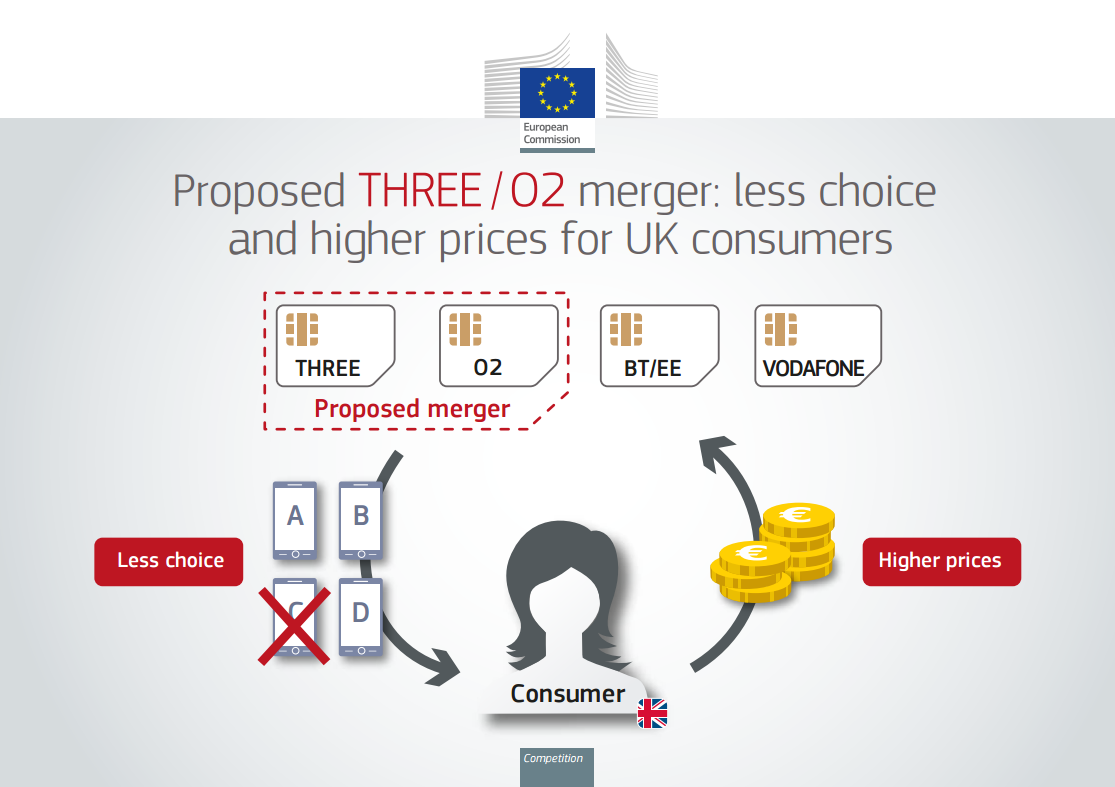 Margrethe Vestager said: "We want the mobile telecoms sector to be competitive, so that consumers can enjoy innovative mobile services at fair prices and high network quality. The goal of EU merger control is to ensure that tie-ups do not weaken competition at the expense of consumers and businesses.
"Allowing Hutchison to takeover O2 at the terms they proposed would have been bad for UK consumers and bad for the UK mobile sector. We had strong concerns that consumers would have had less choice finding a mobile package that suits their needs and paid more than without the deal.
"It would also have hampered innovation and the development of network infrastructure in the UK, which is a serious concern especially for fast moving markets. The remedies offered by Hutchison were not sufficient to prevent this."
---
---
The Commission was concerned that the takeover would have created less competition, leading to higher prices and reduced choice and quality for consumers, in addition to hampering future development of entire UK mobile network infrastructure.
---
---
CK Hutchison responded to the European Commission's decision to block the deal, stating that the deal would bring "major benefits to the UK not only by unlocking £10bn of private sector investment in the UK's digital infrastructure but also by addressing the country's coverage issues, enhancing network capacity, speeds and price competition for consumers".
O2 responded by saying that the decision will have little impact on its operations in Britain. "We work in an industry of constant change and have learnt how to manage that change better than most," an O2 spokesperson was quoted by the BBC as saying.
"Regardless of what happens next, we will continue to deliver for our customers as we always have."
Another word for a takeover is an acquisition. The company doing the acquisition is called the acquirer or bidder, while the business that is targeted for purchase is known simply as the target. It is not the same as a merge, which is a marriage of equals.
---
Video – What is takeover?
---