Tesla Model 3 owners will not have free access to the firm's Supercharging technology and will have to purchase a separate package to use its network of high speed 'Superchargers'.
Tesla Superchargers are free charging stations that can charge Tesla's electric cars in a matter of minutes – they are typically located along the most popular routes in North America, Europe and Asia.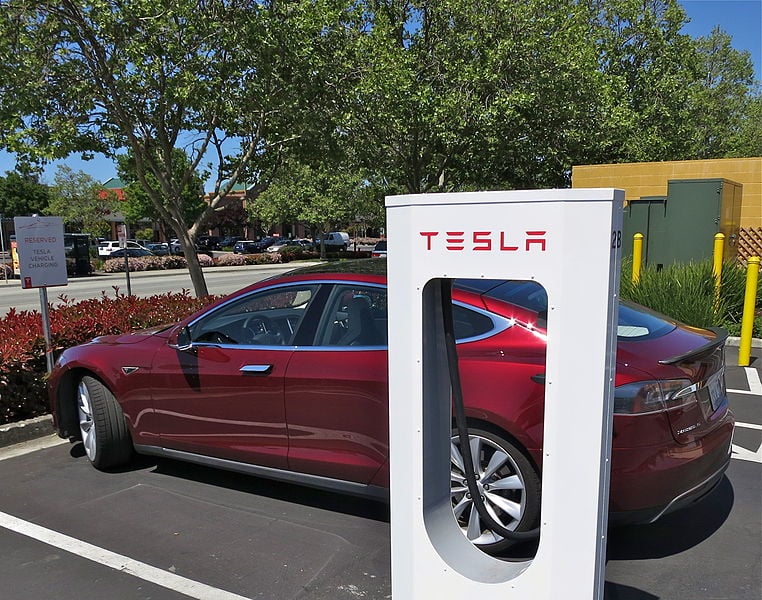 The service is currently free for current Tesla owners.
However, CEO of Tesla, Elon Musk, said on Tuesday that owners of the upcoming $35,000 Model 3 sedan will likely have to pay extra to use its network of Supercharging stations.
Musk was quoted by Bloomberg as saying during the company's annual shareholders meeting: "To date, we wanted to keep it really straightforward and easy. So that's why the Superchargers are set up, at least to date for people who bought the cars, as free long-distance for life."
"Obviously that has, fundamentally, a cost," he added.
"I don't want to make this some big news headline, but the obvious thing to do is decouple that from the cost of the Model 3. So it will still be very cheap, and far cheaper than gasoline, to drive long-distance with the Model 3, but it will not be free long distance for life unless you purchase that package."
The Tesla boss did not provide any additional information regarding how much a Supercharger-access package would cost Model 3 owners.
---
---
Overwhelming demand for Model 3
There have already been 373,000 pre-orders for the Model 3, with reports of consumers waiting hours in line to place their $1,000 deposit for the company's most economic electric car – which has a range of approximately 215 miles.
The better-than-expected demand for the Model 3 prompted Musk to ramp up production, with Tesla now expecting to produce half a million vehicles a year by 2018 – two years earlier than it had previously planned.
The first Model 3 units will be delivered sometime in late 2017.