The Government is to announce a £15 billion 'road investment strategy' for England, which will include a tunnel on the A303 at the prehistoric monument Stonehenge. There will be 100 road improvement schemes and 1,300 additional miles of new lanes on A roads and motorways.
The Government says the scheme will address the perpetual bottlenecks at Stonehenge on the A303 and certain M25 junctions.
The £15 billion is to be spent over a period of five years and form part of the Chancellor of the Exchequer's Autumn Statement, which will be announced formally on Wednesday.
The Autumn Statement is one of two statements the UK Treasury makes each year to Parliament after publishing economic forecasts. The other one is the annual Budget, which occurs on a Wednesday in March, just before the start of the fiscal year. From 1993 to 1996 there was the Summer Statement, and from 1997 to 2009 the Pre-Budget Report.
Included in the 'road investment strategy' are improvements aimed at alleviating congestion on the A27 along the south coast, better access into Port of Liverpool, as well as upgrading the North East section of the A1.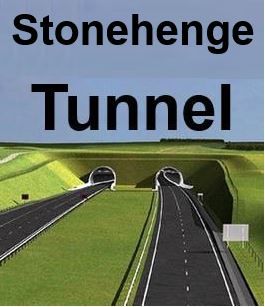 The CBI urged the government to include a Stonehenge Tunnel in its road improvement plans.
Transport Secretary Patrick McLoughlin said England's roads, which had suffered from lack of investment for too long, were "key to our nation's prosperity."
"Today I am setting out the biggest, boldest and most far-reaching roads programme for decades. It will dramatically improve our road network and unlock Britain's economic potential."
"This government has a long term plan to secure the country's future and this £15 billion roads programme is demonstration of that. Better roads allow us to travel freely, creating jobs and opportunities, benefiting hardworking families across the country."
The government says it aims to triple the level of spending on English roads by the end of this decade.
Chancellor of the Exchequer, George Osborne, said:
"For years our roads have been neglected. Now that this government is fixing the economy, we can afford to invest properly in our roads – unlocking jobs for the future and local growth by creating a road network that is fit for the 21st century."