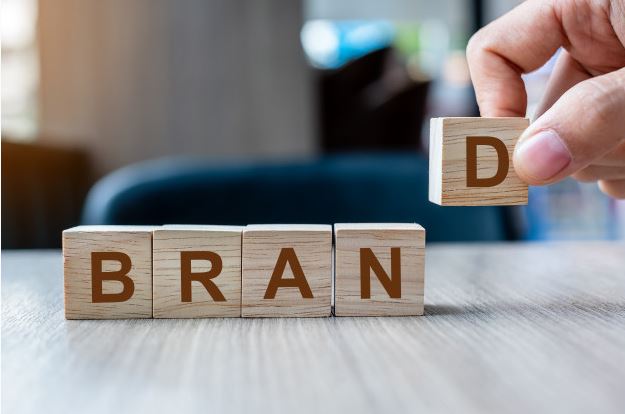 Building up a business from scratch is a long, arduous process. It takes a tremendous amount of time and effort to start and the journey to get it off the ground is all uphill. Once your business becomes more established, the next step is to brand it—this where some small business owners can get stuck. With so many businesses out there, competition is fierce, so your branding is all the more important.
It is all about what you can do to set your business apart from the rest. Firstly, what makes your product or service special? Answering that question may be easy, but communicating it to your audience can be challenging. Read on for all the considerations you need to make when communicating your brand.
Identity
Branding is all about making your business recognizable to the public. If you think of a successful business, one of the first things that comes to mind is the logo. They help to define a business and increase social awareness. When trying to build your business' brand consider creating a logo which will be used on all product, packaging, services, and communications.
When creating your logo, make it memorable. Your logo should also match the general aesthetic of your business too. Keep colour schemes consistent and ensure that your logo makes sense for your business' feel. A tagline can also be an invaluable tool; it should be short and punchy. Some companies use their tagline to describe the work and also the ethos of the business. Similarly, the tagline should be used on all materials too.
Use Real Customers
Using testimonials from real customers who are happy with the service you have provided lends some authenticity to your business. It comes down to results; if you show potential customers that you can get the job done, they will be more likely to use your business themselves. It makes your business seem more approachable and gives it a sense of legitimacy. You can display these reviews on your website, blog or even in your email newsletters.
Social Media
Social media is a huge resource that you can use to your advantage when it comes to branding. Some social media channels have in-built options to make it easier for you to advertise your business. You can create targeted ads and product recommendations; frankly, it's a waste to not take advantage of these largely free branding tools. Your social media presence is vital for brand awareness. Do your research and try to find where your target audience spends the most time, and create a page on that platform. Posting regular content is another good way to build your brand recognition; if a potential consumer finds your page, it will make or break their decision to buy from you. If you want to go a little further, consider using a banner maker. Creatopy has presets that fit every social media channel meaning you can create a banner ad in minutes to help you build your brand recognition.
Customer Service
For the sake of longevity, you need to secure repeat business as well as simply getting new customers. Customers are the be-all and end-all for a successful business, so it is vital to keep them happy. If they have qualms or issues, it is your duty to tend to their needs. Most businesses will generate concerns and complaints; such is the nature of business, unfortunately. Responsive customer service can help to generate a positive business recognition and ensure repeat business. Keep the customer service outlet as simple as possible, make sure any phone numbers or email addresses are easily accessible. Try to include these on all relevant platforms. Some people opt to include a survey to produce a reputation report to see if there are any areas that need improvement. This feedback can also be used to produce the testimonials as mentioned above.
Another element of customer service you may not have considered is reward programmes or incentives for customers. This will also build customer satisfaction by increasing how much a customer is benefitted by giving you their business. This can work for both new or existing customers. Consider offering a discount or free gift with purchase. Losing a little money to draw more business in will be worth it in the long run.
Identifying the Market
Almost every business will have a target demographic that they need to appeal to in order to procure a good level of sales. However, all too often, businesses cast too wide a net in their marketing practices; they don't make an effort to target their market specifically. As a result, money, time and effort are wasted in marketing to the wrong people. This step may be perhaps the most challenging as it can require a lot of research, studies, analysis and even focus groups to identify where you have the most appeal. However, if this is done correctly, sales and profit will increase after this step. By spending more time to identify your audience, you will narrow down your targeting.
Blogging
Blogging on your website can be an easy way to attract attention. Bold titles that follow the trends and news headlines coupled with well-written content can draw more people to your website. Blogging is also an excellent way to organically incorporate the best SEO practices and make your website rank higher on search engine results. It is also an excellent way to connect with your audience on a deeper, more personal level. Your blog can build brand recognition by writing about things that are important to your business or your businesses ethos. Link your social media handles and contact numbers on your blog so that potential consumers have easy access.
In Conclusion
Digital resources have made branding easier than ever before. However, whatever avenue you choose to pursue – which ideally would involve a combination of the strategies mentioned above – the key is consistency. Your presence needs to be professional, polished and responsive to attract more customers and emulate what they can expect from doing business with you.
---
You may be interested in: "How to Protect Your Logo and Brand Name"