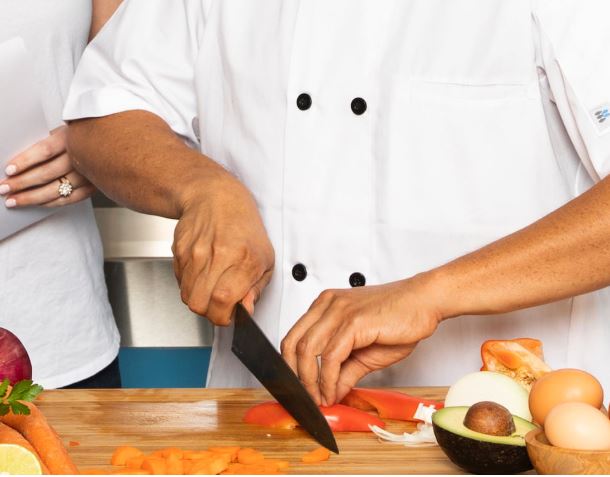 Food is one of the basic needs of the human body. It nourishes the physical being as well as empowers the mind and the soul. Bottom-line is that our bodies need nutrition, and that comes primarily from our diet.
Life in the UAE can be pretty hectic. Managing home and work becomes a challenge for many locals and expats. It's a constant tug of war. Amidst all this, planning, stocking, cooking, and preparing healthy dishes can be a big challenge, especially when it needs to be done daily.
Meal delivery subscriptions are a blessing in such a scenario. Meal plans in the UAE free up a lot of your time, eliminating the legwork and keeping your momentum going as you focus on your life goals. But most importantly, these support healthy living.
When you subscribe to a meal plan delivery service, you have ready-to-eat food delivered to your doorstep. At times, you might need to reheat before eating. Sounds good? Here are the top seven benefits of meal delivery subscriptions in the UAE.
Time Saviour
That's true! Subscribing to delivery meal plans in the UAE is a big sigh of relief for people who need to rush through the day. Time, being one of the most valuable commodities, is scarce. You can optimize your downtime by choosing meal plans.
From spending hours making your grocery and vegetable list to planning food for the next day, cooking, cleaning, and looking for healthy recipes, you do much to serve your family a nutritious diet daily. You can take less than half the time to subscribe, choose your meal plan, and that's it.
The freed-up time can be used to optimize your productivity at work. You can also relax with family members and friends, do your workouts, stress less, and sleep more. It's peace of mind, all the way!
Promotes Eating Pre-Fixed Portion Sizes
When food is cooked at home, we usually tend to overeat, sometimes, undereat too. It all depends on whether your taste buds like the food or not, your mood, and how hungry you are. None of these two conditions is ideal for your health. Overeating or undereating one day doesn't hurt, but things can go out of control when repeated day after day.
You have no such worries with meal delivery plans because everything that arrives is pre-plated. The food is prepared and portioned as per your requirements. Thus, this is another way to remove your guilt after days of over-eating. Or, the stress about your kids' under-eating nutritious food is no longer present.
Takes Care of Your Nourishment Needs
Kitchen work is stressful, at least for most of us. You need to plan in advance and ensure that you purchase ingredients that are good for your family and provide holistic well-being. Balancing it can be daunting when you have other things to manage. With a subscription plan, most of your kitchen-related tasks get eliminated.
To start with, this is a great stress reducer, helping your mind relax. Secondly, most of the reputed meal plan providers offer their customers a range of plan choices that help them control the portion size with calculated macronutrients and calories in each serving. You can choose a plan aligned with your family's health goals. Thirdly, if you are following a specific diet plan like a vegan or a keto diet, have certain allergies, etc., the plan can be accordingly curated.
Helps Remove Unhealthy & Guilty Cravings
This is an important aspect of staying fit. We all indulge in cravings from time to time, knowing full well that they can harm our fitness goals. Subscription meal services get you into a routine with their breakfast, lunch, and dinner schedules. Some of them even have plans for snack time.
When food gets delivered, day in, day out, without a break, you get into the habit of eating healthy stuff. The craving to order junk food automatically takes a backseat. Similarly, buying just about anything off-the-shelf from the local mart or ordering online reduces or is completely eliminated.
It helps you save money and also stay firm on your health goals, and that is good news!
Taste & Variety
Healthy eating is not necessarily about eating bland, tasteless food. It can be pretty delicious when cooked right. With a meal plan, you are guaranteed to eat food that's nutritious and tasty and suits your taste buds.
Similar is the case with variety. Meal plan delivery services in the UAE offer a range of dishes and various cuisines to pick from. Additionally, most of them keep rotating and evolving their menus. This means that you get the option to taste new dishes from different parts of the world. Cooking such a diverse kind of food at home is impossible primarily as we tend to stick to our local and traditional cuisine.
Reduces Wastage
In the UAE, each individual, on average, wastes about 225kg of food every year – nearly one kg of food every day. As per Gulf News report, almost 38% of prepared food is wasted daily in the UAE.
Healthy food delivery plans are one of the effective ways to stop or reduce food waste. This is because the meal comes in just the right portions, measured for each meal. You will tend to have lesser or negligible leftovers per meal.
You are In Charge
You are in control of subscription meal plans. From having seasonal produce to fresh food daily, there's nutrition all around. But, whenever you want to take a break or go out for a vacation, you have the right to pause the subscription and continue whenever you feel right.
Summing Up
Subscription-based meal delivery plans in the UAE are like the silver lining in the dark clouds. The right plan will keep your family healthy with the intake of nourishing ingredients and nutrients. In the long run, your physical and mental health stays optimal. For a fitter and happier you, meal plans are the ultimate solution!
---
Interesting Related Article: "5 Things to Consider When Choosing the Right Food Delivery Partner"