When renting a workplace, there are important things one must need to consider. Choosing the best workplace would entail greater productivity, smoother flow of day-to-day business operations, and a healthier and safer environment for employees. Also, choosing the right workplace promotes better work relationship, customer experience, and business reputation.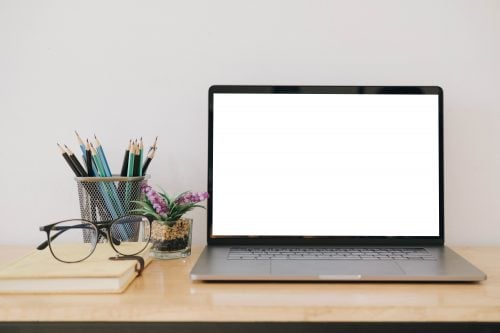 This article will help you learn the best tips for renting a workspace to reach your goals and make your company more efficient, productive, and successful.
Choose the Best Location
The first and most important thing to consider when renting a workspace is the location. This is because you want to have a place where it can be easily accessed by everyone. If you have a spacious workplace, it is best to choose a location where there is enough space for all people to sit down without feeling cramped.
Office Evolution explains that renting a private office must take into consideration the location that provides the best environments for greater connection, productivity, and innovation. From work desks to offices and headquarters, it is crucial to choose the best location, which is close to your home.
Consider the Layout and Organization
An office is generally an area where you conduct work. That is why the layout and organization should be right to your work requirements, whether you're looking for an office space or an alternative home office. For example, if the tasks of your employees usually entail presenting demos or sales pitches, you might consider renting a workspace with a meeting room close to work stations.
In the past, offices used to be large open spaces filled with files and other equipment. These days, offices are usually smaller. In these offices, desks are typically placed one behind the other so that there is a desk for each individual worker. 
You might also want a dedicated room for your computer hardware, bulky paper files, and other important business-related items. There may also be an office table where you can put items that need to be kept like pens, paper clips, or even books.
Think about Space Planning
Space planning is one of the first things you should do when determining the type of workspace that you will need. There are different sizes to consider, so knowing where you want to position your workspace and finding the perfect size workspace for your needs are extremely important. Some workspace options come with flexible sizes, so that you can easily add on to the room to accommodate additional computer stations or additional workstations.
Determine the Safety and Security Features
An office building with several workspaces for rent has many different safety and security features. One of them is the presence of security guards in the main entrance. Many of the buildings have some sort of security system where you have to enter through a certain set of doors or windows using special scanned ID or biometrics authorization. 
Here are the other safety and security features you might want to consider when looking for a workspace to rent:
Fire alarm system

Close circuit television camera or CCTV cameras

Mobility assistive devices, such as ramps and elevators

Cybersecurity

feature
Determine Maintenance Cost
Another thing to consider when renting a workspace is the amount of money that you need to spend for maintenance or the maintenance costs. Are you planning to hire your own cleaners? Or does the landlord offer cleaning services as part of the lease?
Know the Amenities
The amenities of a workspace make a huge difference in your work experience. Knowing the amenities available will promote comfort and productivity. 
The important amenities one should look for when renting a workspace include the following:
Reception area to assist employees, visitors, and clients as needed

Telecommunications, such as Wi-Fi connection and landline business phones

Food establishments, like cafes, restaurants, canteen, and food vending machines.
Review the Rental Agreement
A rental agreement must clearly outline the terms and conditions when renting a workspace. Make sure that you fully understand the rental agreement before signing anything. This will help to keep you from getting into any trouble should you change your mind about the office space after the initial lease has been made.
Here are the important things to look for in a rental agreement:
Rental fee and other charges

Permits and licenses

Workspace dimensions

Maintenance services

Disclosures in fine print
Conclusion
When renting a workspace, it is important to choose the right location so it is accessible to your employees. Also, consider renting a workspace with good security and plenty of amenities to offer for your convenience and comfort. It is crucial to also review the rental agreement before making a final decision.
---
Interesting Related Article: "How to Design Your Home Office – A Guide"