Billions of pounds are being wasted annually in the UK because 70% of mobile phone customers are on the wrong contract and paying £159 per year more than they should, says a new report by Which? (the brand name used by the Consumers' Association).
If those customers switched to contracts that would better suit their needs, a total of £5.42 billion would be saved annually.
Money is wasted because too many mobile users are either paying for texts, minutes and data they never use, or incurring extra charges because their phone package is not comprehensive enough.
Children are commonly on packages that are too low for their use, resulting in parents being hit with expensive monthly additional charges.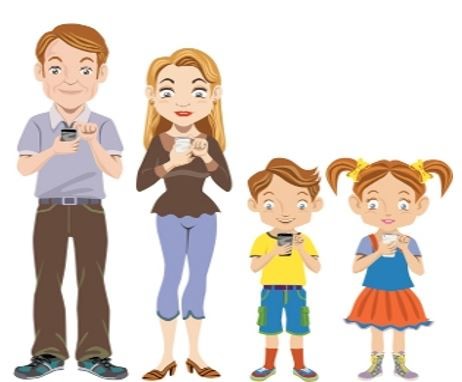 A household with four phones could be overpaying  by £600 each year.
Executive Director of Which? Richard Lloyd, said:
"It's shocking that consumers are overpaying by billions of pounds for mobile phone contracts that just don't suit their needs. Mobile phone companies must do more to help people get the best deal, making switching hassle free and ensuring that pricing is transparent."
Not easy to switch
Even when most customers know their phone package is not the right one for them, they are reluctant to switch because of the many obstacles in the way, the report states.
Many mobile companies charge to unlock a handset that has already been paid for, they don't always notify people when their contract is about to end, and demand 30 days' notice if you want to switch.
On top of that, there is the nightmare of sifting through the labyrinth of different tariffs.
Which? Is calling on all mobile phone firms to notify their customers before their contracts expire with the best deals for them. They should also clearly show the monthly cost of the handset separately from the service charge.
All companies should also offer to unlock handset for free, says Which?
The consumers' association is calling on Ofcom, the UK's regulatory and competition authority, to introduce a system where the mobile phone provider gaining a new business is responsible for the switch. This would make it much easier to change over "and is similar to how it works with banks or energy companies."
Which? wrote:
"Talking of the banks – unbelievably people trust them more than they trust mobile companies. If that's not reason enough for mobile firms to change, your support for our campaign will be. Join the more than 36,000 people who have supported our Unlock Better Mobile Deals campaign and sign our petition."