There are around 700,000 possibly contaminated eggs that have been distributed across the UK from Dutch and Belgian farms, prompting recalls from four supermarkets.
The eggs are tainted with the insecticide Fipronil, which can be harmful to humans if consumed in large doses.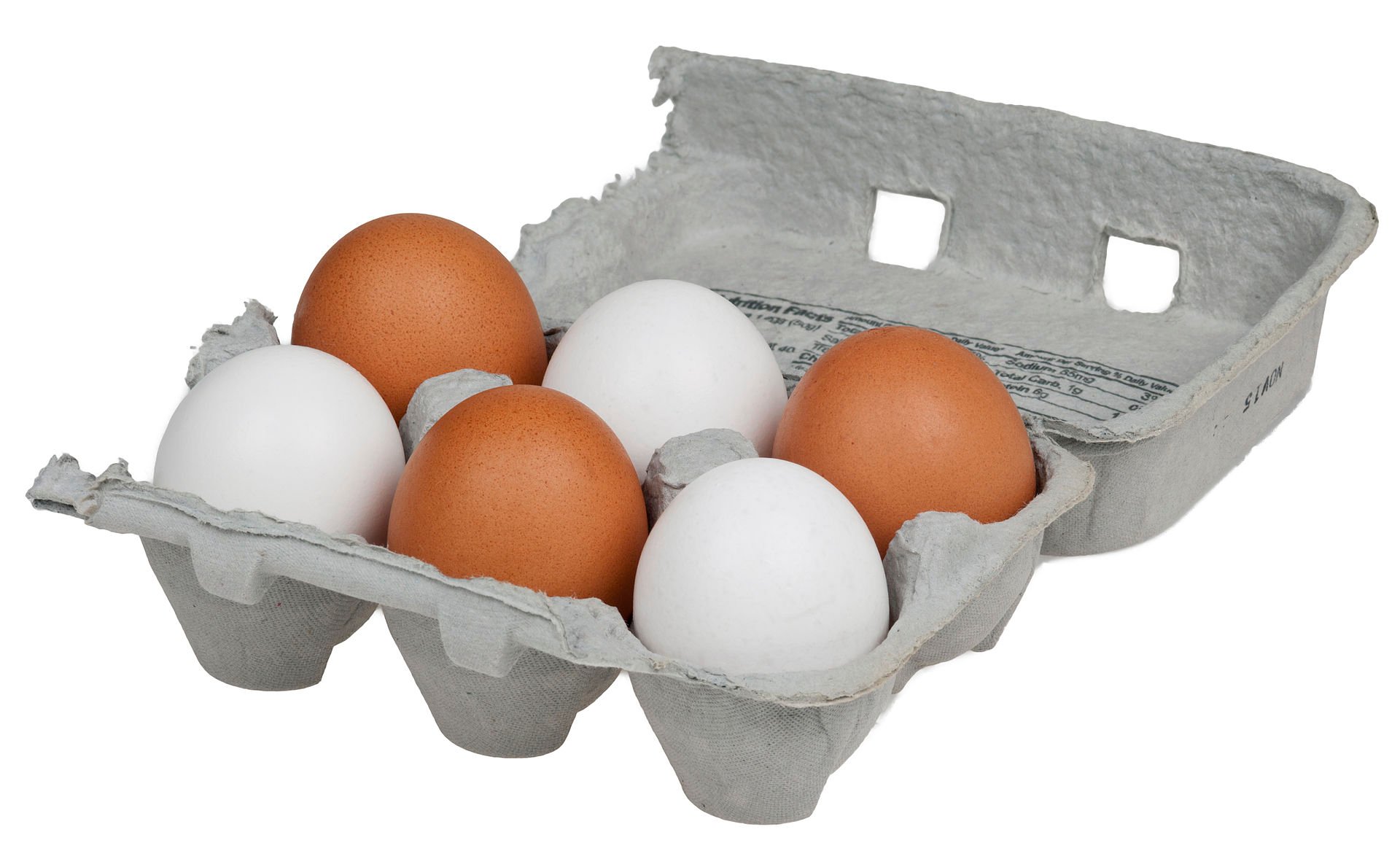 According to the FSA, the products affected are processed foods in which egg is one ingredient among many others, mostly used in sandwich fillings or other chilled foods. Eggs containing Fipronil residues haven't been sold as fresh eggs in the UK, but in other European countries they have.
The US National Pesticide Information Centre says consuming Fipronil can cause nausea, sweating, vomiting, dizziness, seizures, and head and stomach pain.
The FSA stressed that the number of eggs that have come to Britain represents 0.007% of the eggs consumed in the UK every year, making it "very unlikely that there is any risk to public health from consuming these foods."
Products in Britain that have been recalled so far include: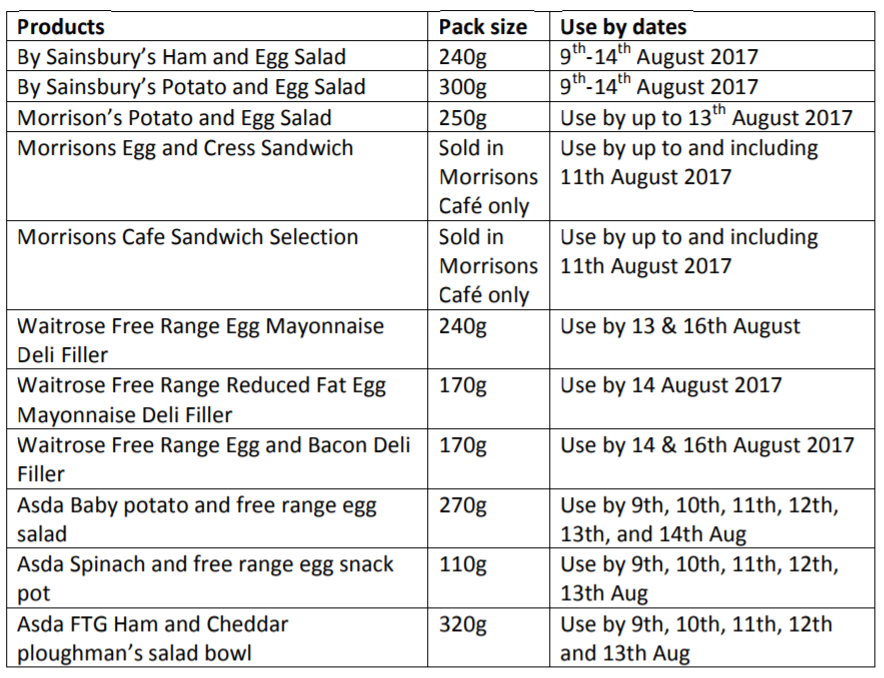 FSA chairwoman Heather Hancock said: "I'm confident that acting quickly is the right thing to do.
"The number of eggs involved is small in proportion to the number of eggs we eat, and it is very unlikely that there is a risk to public health.
"Based on the available evidence there is no need for people to change the way they consume or cook eggs. However, Fipronil is not legally allowed for use near food-producing animals and it shouldn't be there."
---
---
Millions of eggs have been pulled from shelves across mainland Europe, including Germany, Belgium, the Netherlands and Denmark.
Denmark's food safety authority said that over twenty tonnes of contaminated eggs have already been sold in the country, making it the tenth country affected by the egg scandal after Romania and Luxembourg reported finding contaminated products.
The Netherlands is one of the largest exporters of eggs and egg products in the world. Around 180 farms have been shut down temporarily as further tests are carried out.