Adobe Systems announced on Monday it is acquiring the e-commerce services firm Magento Commerce for $1.68 billion in cash from private equity firm Permira.
Magento is a California-based firm that builds and run web stores, handle online purchases, shipping and returns
The deal, which is Adobe's largest deal in almost a decade, is expected to help the company expand its Experience Cloud business serving both B2B and B2C customers.
Magento has a range of well-known brands using its service such as Canon, Helly Hansen, Paul Smith and Rosetta Stone. Adobe and Magento share joint customers including Coca-Cola, Warner Music Group, Nestlé and Cathay Pacific.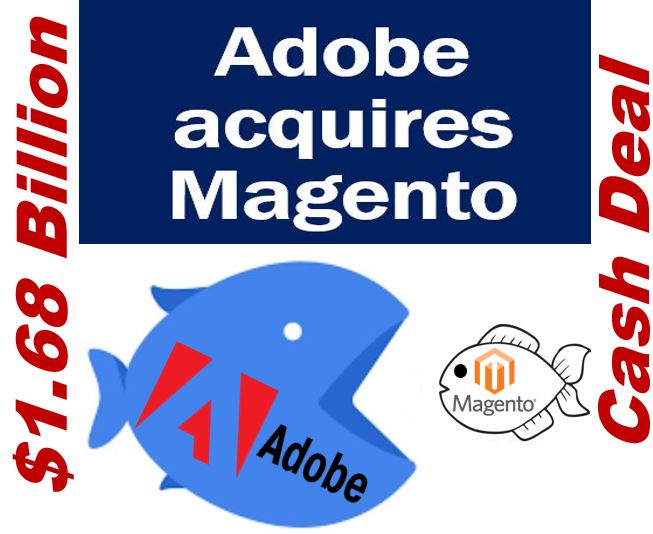 "Adobe is the only company with leadership in content creation, marketing, advertising, analytics and now commerce – enabling real-time experiences across the entire customer journey," said Brad Rencher, executive vice president and general manager, Digital Experience, Adobe.
"Embedding commerce into the Adobe Experience Cloud with Magento enables Adobe to make every moment personal and every experience shoppable."
"Adobe and Magento share a vision for the future of digital experiences that brings together Adobe's strength in content and data with Magento's open commerce innovation," said Mark Lavelle, CEO, Magento.
"We're excited to join Adobe and believe this will be a great opportunity for our customers, partners and developer community."
The deal is expected to close in the third quarter of Adobe's fiscal year.
---
Video – E-Commerce
The E-commerce business model focuses on carrying out commercial transactions through electronic networks, such as the Internet.
---