General Electric confirmed on Monday that it will merge most of its transportation business which makes train engines with Wabtec Corp.
The deal is valued at around $11.1 billion.
Under the agreement GE will receive $2.9 billion in cash at closing and GE and its shareholders will receive a 50.1% ownership interest in the combined company. Wabtec shareholders will retain 49.9% of the combined company.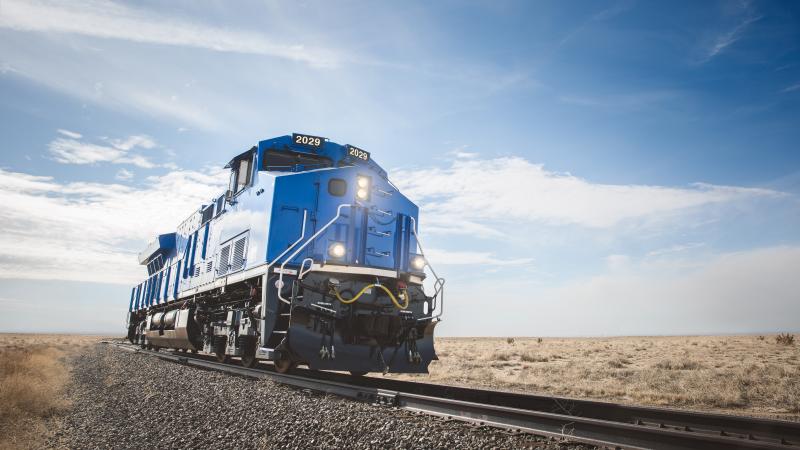 GE is one of biggest makers of freight locomotives, however, the cyclical business has suffered from a decline in demand. According to the WSJ, revenues from GE's transportation business dropped 11% and profit fell 23% in 2017.
The deal marks the first major portfolio shakeup of the struggling conglomerate under GE Chief Executive John Flannery. Since last autumn GE has been exploring options for the transportation division.
Wabtec chief executive Raymond T. Betler will continue as president and CEO of the merged company while Wabtec Chairman Albert J. Neupaver has been re-appointed as executive chairman. Stéphane Rambaud-Measson will become president and CEO of Wabtec's Transit Segment.
The companies said in a statement that the combination will drive approximately $8 billion in revenues.
The merger is expected to close in early 2019.
Raymond T. Betler said: "Wabtec and GE Transportation are global industry leaders and we believe that together we have a unique opportunity to drive tremendous growth in 2019 and beyond as the industry continues to improve.
"By bringing together our highly complementary strengths we are confident that this transformational combination will create value for both Wabtec and GE shareholders, innovative solutions for our customers, and new outlets for long-term career growth for our employees.
"Our two companies have more than 250 years of rail industry heritage, and our shared focus on safety, reliability, quality, and customer relationships will enable a smooth integration."
Shares in both companies rose on Monday following confirmation of the merger agreement.