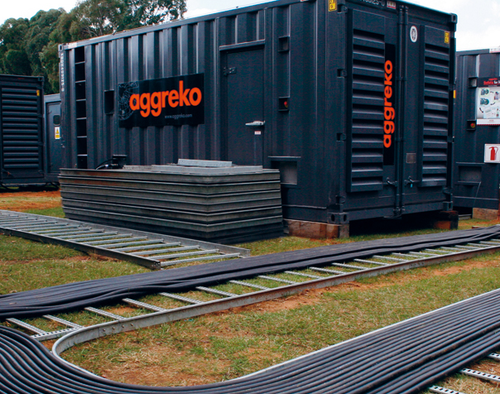 Glasgow-based Aggreko said that it is maintaining its full-year profit guidance, despite a six percent drop in third-quarter revenues compared to last year.
The temporary power supply firm said that it has made progress in restructuring its business.
The group still expects pre-tax profit of between £250 million and £270 million "at average exchange rates", down from £289 million in 2014.
"At a group level, we continue to expect that the underlying revenue trend in the second half of the year will be similar to that in the first half, reflecting the ongoing challenging market conditions," the company said.
The company also said that it will cut capital expenditure. It expects to spend £250 million on its fleet this year, down from its previous guidance of £270 million.
Earlier this year Aggreko reorganised the group into two units and revealed plans to implement an £80 million cost-saving exercise by 2017. The savings will be reinvested to support margin growth.
Chief executive Chris Weston said Aggreko continued "to demonstrate its resilience against a challenging market backdrop".
He added: "Whilst we are at an early stage in delivering the specific actions identified at our business review in August, I am encouraged with the progress we are making which, regardless of the prevailing market conditions, will strengthen Aggreko and position it well for the future."
Aggreko shares surged more than seven percent in Monday morning trading.