AGL Energy, one of Australia's leading power generators, said that it will close all existing coal-fired power stations in its portfolio by 2050, a major step forward in the decarbonisation of its electricity generation.
The company recognises that it has a key role to play in reducing greenhouse gas emissions, while also ensuring that it offers secure and affordable electricity for more than 3.8 million households and businesses across Australia.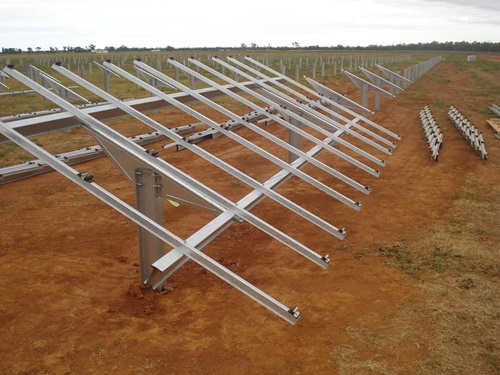 AGL said it will continue to invest in renewable technologies such as solar power.
Managing Director and CEO, Andy Vesey, said:
"Australia currently relies significantly on coal and gas to power its homes and industries with 88 percent of electricity produced from fossil fuels.
"To support the Commonwealth Government's commitment to work towards the two degree goal, companies such as AGL need to take the lead,"
Per the revised Greenhouse Gas Policy AGL has pledged:
Not to build or buy conventional coal-fired power stations in the country.
Not extend the operating life of any of its existing coal-fired power stations.
Improve the GHG efficiency of its operations, and those over which it has influence.
Continue to invest in new renewable and near-zero emission technologies.
Incorporate a forecast of future carbon pricing in to all generation capital expenditure decisions
---
---
Vesey added:
"This will be a measured process of decarbonisation, but one which I am proud to spearhead on behalf of AGL. AGL is the nation's largest privately owned renewable energy investor and we will continue to invest in low-emissions technologies to reduce the emissions intensity of Australia's electricity supply.
"It is important that government policy incentivise investment in lower-emitting technology while at the same time ensuring that older, less efficient and reliable power stations are removed from Australia's energy mix. Decarbonisation and modernisation of Australia's electricity system are important goals requiring effective policy.
"It will be an ongoing, progressive process, managing the efficient operations of our assets, and the transition of our people into new generation technologies and careers,"
Analysts have welcomed the news. While some noted that most coal-fired assets would most likely be sold by 2050 anyway because of significant depreciation in value, it's still considered to be a move in the right direction for the company.
---