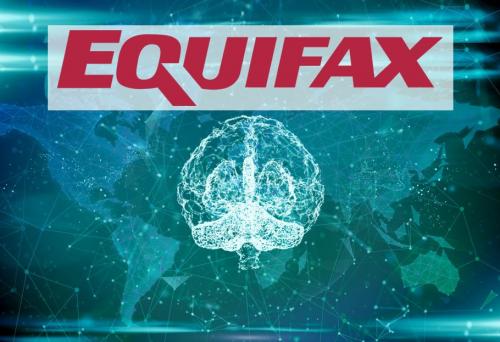 Hundreds of data scientists work in the Equifax Data and Analytics Lab. They focus on connecting the companies' unique data with customers' unique needs. The data scientists do this through a relentless pursuit of innovation in machine learning, predictive analytics, and explainable AI.
AI stands for Artificial Intelligence, a software technology that makes machines think like humans. It also makes them behave like humans. When we are involved in any activity, we learn as we go along. When AI does this, we call it 'machine learning,'
Regarding AI and data intelligence technologies, Chief Data and Analytics Officer for Equifax, Prasanna Dhore, said:
"At Equifax, we're focused not just on offering the most robust and accurate data, but also on partnering with our customers to develop and refine solutions that meet their needs and deliver actionable insights that have a positive impact for their businesses and consumers."
"2018 was an exceptional year for our team as we pioneered new, industry-leading technologies in AI and data intelligence, and we're excited to continue this strong momentum in 2019."
Major Equifax innovations in 2018
Below is a list plus a description of some major innovations from Equifax last year:
The Analytic Dataset – Feb 2018TM
This analytic tool provides borrower-level data in a non-aggregated and anonymous form. It delivers key information for people investigating credit risk scores, debt balances, and delinquency status. It also provides data on people's and other entities' status regarding all types of loans.
NeuroDecision® Technology – March 2018
The first ever machine learning credit scoring methodology reviewed by credit scoring experts and regulators.
The Blended Commercial Insight™ Delinquency Score – April 2018
This product predicts the likelihood of a company incurring severe delinquency (91+ days). It also predicts the likelihood of bankruptcy within the next twelve months.
Acquisition of DataX® – July 2018
Equifax, through the DataX acquisition, is now better able to help banks and other lenders expand credit access. It also allows lenders to broaden financial inclusion. In other words, it helps them lend to more customers.
The Advanced Model Engine™ – Aug 2018
This tool is a modular model development and deployment library. It uses big data and distributed computing to create models rapidly. Customers can seamlessly deploy these models thanks to industry-wide applications. AI and machine learning have given this tool great speed and accuracy.
Equifax Inc., with headquarters in Atlanta, Georgia, is a consumer credit reporting agency. It gathers and aggregates data on more than 800 million individuals and over 88 million businesses globally. The company has 10,000+ employees.