Under pressure from investors before what is likely to be the largest ever IPO, Chinese giant Alibaba publishes updated earnings and sales data, as well as details on its leadership structure. The initial public offering (IPO) is expected to be launched in August 2014. The company controls 80% of the country's e-commerce – it handles more transactions than eBay and Amazon.com combined.
In a filing registered at the Securities & Exchange Commission on Monday, Alibaba revealed that it has a 27-member partner team, including:
Jack Ma, founder and chairman,
Jonathan Lu, chief executive officer (CEO),
Daniel Zhang, chief operating officer (COO),
Joseph Tsai, executive vice chairman,
Jerry Yang, co-founder of Yahoo,
Chee Hwa Tung, the first Chief Executive and President of the Executive Council of Hong Kong when control was handed over from Great Britain to China in 1997,
J. Michael Evans, former Goldman Sachs banker who was head of global growth markets. He was also a member of the eight-man rowing crew in 1984 that won an Olympic gold medal, and
Walter Teh Ming Kwauk, an ex-Alibaba executive, he is Vice President and Director of Corporate Strategic Finance and Tax, Asia Pacific at Motorola Solutions.
The Hangzhou-based Internet giant's board of directors includes five insiders and four indepentents (Michael Evans, Jerry Yang, Walter Kwauk, and Tung Chee Hwa).
The company's partnership was in large part the reason why Alibaba decided to list its shares in the United States and not in Hong Kong, which does not allow dual-class share structures. Alibaba stresses that it is not planning for two separate classes of shares. The partnership can nominate a majority of directors, thus ensuring it will have control of the board.
Having Evans, Hwa Tung, Kwauk and Yang on board will help satisfy US listing regulations which stipulate that a certain number must be independent directors.
Lack of disclosure criticized
The SEC filing comes over two months after Alibaba's registration statement, which was criticized by investors for its lack of transparency.
However, nobody outside the company currently has any idea where in the US the IPO will occur, how big the offering will be, and at what price the shares will be sold.
Analysts are predicting that the flotation is likely to raise about $20 billion, with the value of Alibaba at more than $150 billion. Most believe the New York Stock Exchange will be selected, even though NASDAQ is typically chosen for technology shares. However, given how Facebook's flotation (NASDAQ) was botched, most bets are on New York.
Performance of two portals
Apart from naming the individuals in charge, the updated prospectus also provides information on the performances of Alibaba's two portals, Taobao and Tmall.
Taobao – the gigantic consumer-to-consumer portal processed about $177 billion in 2013. Last quarter transaction volume increased by about one third.
Tmall – the relatively new business-to-consumer portal processed about $70 billion in 2013. Last quarter transaction volume almost doubled.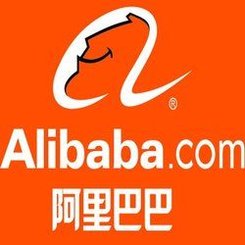 Profit margins alarmed Yahoo investors
Alibaba's fiscal Q4 revenue increased by 39% to $1.9 billion while earnings rose by 31% to $884 million. However, profit margins slipped from 51.3% to 45.3%, which the company said was due to high marketing costs aimed at persuading mobile users to shop online. Growth has slowed considerably compared to the pace of recent quarters.
Yahoo investors will not be happy with declining profit margins. Yahoo has a 22.6% stake in Alibaba and plans to sell 9% off. Fears of further profit margin falls sent Yahoo shares down 6% to $34.81.
Yahoo's windfall from the Alibaba share sell-off could bring in up to $15 billion. Yahoo has not said what it will do with the money.
Yahoo's shares have risen in value by 41% over the past 12 months, mainly because of its Alibaba stake. SoftBank, which owns 34.3% of Alibaba, has seen its share price increase by 45% over the same period.
---
Video – E-Commerce
Alibaba is one of the world's largest e-commerce companies.
---