The latest Alibaba valuation rises to $133 billion, according to data posted by the company in a filing on Friday, compared to $119 in late June. Alibaba's IPO (initial public offering) is expected to raise at least $20 billion. Senator Casey, however, is worried about the lack of protection for US investors.
The Hangzhou based e-commerce company says its updated valuation comes from calculations made for its share value when granting stock compensation to employees.
In the filing on Friday, the company values each share at $56, compared to $50 in the previous filing.
Alibaba provides online and mobile marketplaces in both retail and wholesale trades, B-to-B online web portals, payment services, cloud computing products, and a shopping search engine. It accounts for over 60% of all parcels delivered across China and deals with more business volume than Amazon.com and eBay combined.
There are many reasons for valuing a company, IPOs being one of the most common.
Valuation still low
According to the Wall Street Journal, Alibaba's updated valuation figure is still well below several estimates published by a number of Wall Street analysts.
Carlos Kirjner, who works at Bernstein Research, issued a May investor note which gave the company a $230 billion valuation. When factoring in an expected rise in Alibaba's tax rate and the likelihood of lower profit margins, Mr. Kirjner reduced the valuation slightly.
Alibaba says it plans to begin investor presentations at the end of July, ahead of the IPO, which could be one of the largest in history.
Shares could start trading in early August, although some individuals familiar with the deal say this may occur later.
China's e-commerce market, where Alibaba is the dominant player, is growing rapidly as millions of new consumers come online for the first time each month thanks to cheaper smartphones. Improved infrastructure is helping businesses improve the quality of their service.
Amazon plus Ebay combined are smaller than Alibaba.
Alipay spinoff
Alibaba has also published more information to regulators and investors regarding the spin-off in 2011 of its Alipay payment processing arm to a company controlled by founder Jack Ma, which sparked objections from Yahoo and other major investors.
According to Alibaba, it divested Alipay after new regulations were imposed by the People's Bank of China that required it to do so in order to get a payments business license.
The company announced that it may increase the number of board members from 9 to 11. The Alibaba partnership is controlled by a group of insiders (executives) and outsiders who have the right to decide who the majority of the board members are.
IPO sailing through Washington
Even though a federal commission warns investors that the Alibaba IPO poses a "major risk" for investors, Congress, regulators, cabinet secretaries and competitors have kept surprisingly quiet.
Alibaba uses a lobbying company, Duberstein Group, headed by Ronald Reagan's last chief of staff Kenneth Duberstein, which appears to have done a fantastic job at keeping objections to a minimum. The group has an impressive list of clients, including Goldman Sachs, Pfizer and BP.
There is no sign so far from the Securities and Exchanges Commission (SEC) that it might refuse to approve the stock sale.
Bloomberg's David J. Lynch and Robert Schmidt quote Anant Sundaram, a corporate government expert at Dartmouth's Tuck School of Business, who said "This is going to be a watershed IPO. How come nobody at the U.S. Trade Representative, nobody at the Department of Commerce, nobody at some congressional oversight body is saying, 'Guys, what is going on here?' It just puzzles me that nobody is concerned."
Senator Casey expresses concern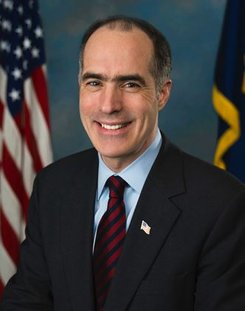 This week, US Senator Bob Casey (D-PA) urged the SEC to protect American investors in Chinese IPOs. He expressed concern that these transactions may leave investors unprotected.
Senator Casey points to the high number of Chinese companies the SEC has charged with fraud, including AutoChina, China MediaExpress, China Sky One Medical Inc., and SinoTech Energy Limited, raising concerns regarding the systemic problems with the legal structures of these firms.
He adds that auditors based in China refuse to divulge critical information to US regulators, which "has only increased risk for US investors."
Senator Casey said:
"The shell-company structure underlying these IPOs raises serious questions about the risks to investors in these Chinese firms. The SEC must take aggressive action to protect U.S. investors, assess the potential risks and protect the integrity of our markets."
In a letter to SEC Chair, Mary Jo White, Senator Casey wrote:
"I respectfully request that you provide me with a detailed description of the SEC's efforts to review and address the risks posed by the growing number of Chinese IPOs that use VIE structures. I would also urge the SEC to strengthen its efforts to improve disclosure in listings that use these structures."
"Finally, I would appreciate your feedback on how Congress can better support and cooperate with the SEC in this endeavor."
Higher revenue, lower profit margins
Alibaba's fourth quarter revenues grew by 39% to $1.9 billion while earnings increased by 31% to $884 million.
High marketing costs aimed at trying to persuade mobile users to do their shopping online pushed down profit margins from 51.3% to 45.3%. Yahoo, which has a 22.6% stake in the company and aims to sell 9% off, will be concerned about the declining profit margins.
Although Alibaba posted another three-month period of growth, it was considerably slower compared to previous quarters.
---
Video – E-Commerce
Alibaba is a leading e-commerce company.
---