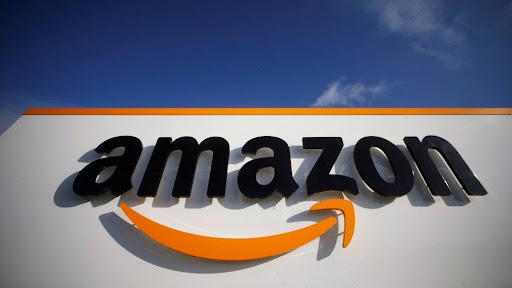 Amazon is readying itself to enlist the aid of established small enterprises in 23 states, such as Alabama, Alaska, California, Florida, New York, and others. This move is an extension of Amazon's consistent reliance on small businesses to augment their operations, according to an exclusive report by Axios.
The recruitment initiative is targeted toward approximately 20 populous cities across the United States, such as Boston, Los Angeles, New York, Seattle, and Hoboken, New Jersey.
Amazon's outreach spans various types of businesses – from florists and coffee shops to clothing boutiques and gas stations, even plumbers and hair salons are included. However, they also remain open to other businesses. The central tenet is that these businesses need not possess prior experience in delivery operations.
Solidifying last-mile deliveries
Under the umbrella of "Amazon Hub Delivery," the e-commerce behemoth plans to solidify its last-mile delivery network – the vital final step where parcels are directly delivered to customers – by harnessing the efforts of external delivery teams. This strategy is a part of Amazon's longstanding endeavors to expedite and optimize package deliveries, which have included partnerships with third-party delivery companies, warehouse expansion, among other moves.
In this arrangement, partnered businesses are expected to handle an average delivery load of 30 packages daily for seven days a week, excluding major holidays. They would utilize their existing staff and vehicles for delivery and would be required to receive and securely store packages until delivery.
While Amazon hasn't revealed the exact per-package compensation, an annual income projection of $27,000 translates into approximately $2.50 per package if a business delivers an average of 30 packages per day.
Beryl Tomay, Vice President of Amazon Last Mile Delivery and Technology, expressed in an email interview with Axios that the new project aims to "generate opportunities for delivery partners keen on expanding a business… and boosting their income."
This model was first employed in India several years ago; named "I Have Space". Following its success, the program was introduced in countries like Japan and Spain, with a U.S. pilot focused on rural regions commencing towards the end of 2020.
Amazon's Hub initiative encourages businesses to identify and tap into potential additional revenue streams. However, income for each business might differ based on location and the number of participating businesses. Amazon's objective is to collaborate with roughly 2,500 small business drivers by the end of 2023, a small but significant number when compared to the over 33 million small businesses in the U.S., as reported by the Small Business Administration.
A new source of revenue for its business partners
In the bigger picture, Amazon needs to constantly enhance its delivery capabilities to meet the persistent demand for reliable shipping, even as consumer spending slightly declines. The company is navigating the challenges of escalating costs, labor competition, and criticisms regarding its treatment of drivers, all in pursuit of improved delivery efficiency and customer satisfaction.
The advent of this program signals Amazon's strategy to reinforce its delivery network by partnering with small businesses across the United States. These partnerships not only equip Amazon with a robust and diversified delivery system but also open doors for these businesses to realize new sources of revenue. Interested small businesses can apply through the website amazon.com/hubdelivery.
A boon for small businesses?
The expansion of such a program could be a significant boon for rural areas. As Amazon is focusing on rural regions and densely populated cities alike, small businesses in these areas stand to benefit from increased visibility and business volume. In a way, Amazon's outreach could contribute to invigorating local economies while ensuring reliable and efficient deliveries for its customers.
However, as with any corporate partnership, it's crucial for small businesses to approach this opportunity with a clear understanding of the terms and potential implications. From evaluating the expected income versus the associated costs, to ensuring they can meet Amazon's delivery and storage requirements, businesses should weigh all factors before jumping on board.
In conclusion, Amazon's new last-mile delivery model presents an interesting juxtaposition of opportunities and challenges for small businesses. It underlines the increasing interdependence between small businesses and e-commerce giants in the digital era. As Amazon continues to expand its delivery capabilities, it will be interesting to observe the ripple effects this has on the broader e-commerce ecosystem and small businesses across the country.