The Amazon rainforest is facing the possible total extinction of half of all its tree species, says a new report written by an international team of scientists. Although parks, reserves and strengthening indigenous land rights have helped protect trees, these measures are nowhere near enough, the authors warn.
The tree population of the Amazon rainforest has been shrinking since the 1950s, the scientists wrote in the academic journal Science Advances, but botanists still have a poor understanding of how populations of individual species have been affected.
The international team comprised scientists from the Netherlands, USA, Bolivia, Australia, UK, Ecuador, Brazil, France, Germany, Colombia, Peru, Colombia, Venezuela, French Guiana, Italy, Suriname, Mauritius, and Denmark.
5,500,000 square kilometres (2,100,000 sq mi) of the Amazon basin are covered by the rainforest. (Image: Wikipedia)
The scientists in this new study gathered and analyzed data from forest surveys across the Amazon, and compared them with maps of current and projected deforestation to estimate how many different tree species have been lost, and in what parts of the rainforest.
57% of Amazon rainforest species facing threats
The researchers concluded that there are probably over 15,000 tree species in the Amazon, with up to 57% of them likely to be globally threatened according to IUCN Red List of Threatened Species criteria.
---
---
Co-author Nigel Pitman, a senior conservation ecologist at the Field Museum in Chicago, Illinois, explained:
"We aren't saying that the situation in the Amazon has suddenly gotten worse for tree species. We're just offering a new estimate of how tree species have been affected by historical deforestation, and how they'll be affected by forest loss in the future."
The authors, who had previously reported in the journal Science that more than 15,000 tree species may exist in the Amazon, now estimate that up to 8,690 of them may face extinction.
As the rest of the world's tropical regions face the same trends as Amazonia, the scientists believe that most of Earth's 40,000 or more tropical tree species likely face a similar risk.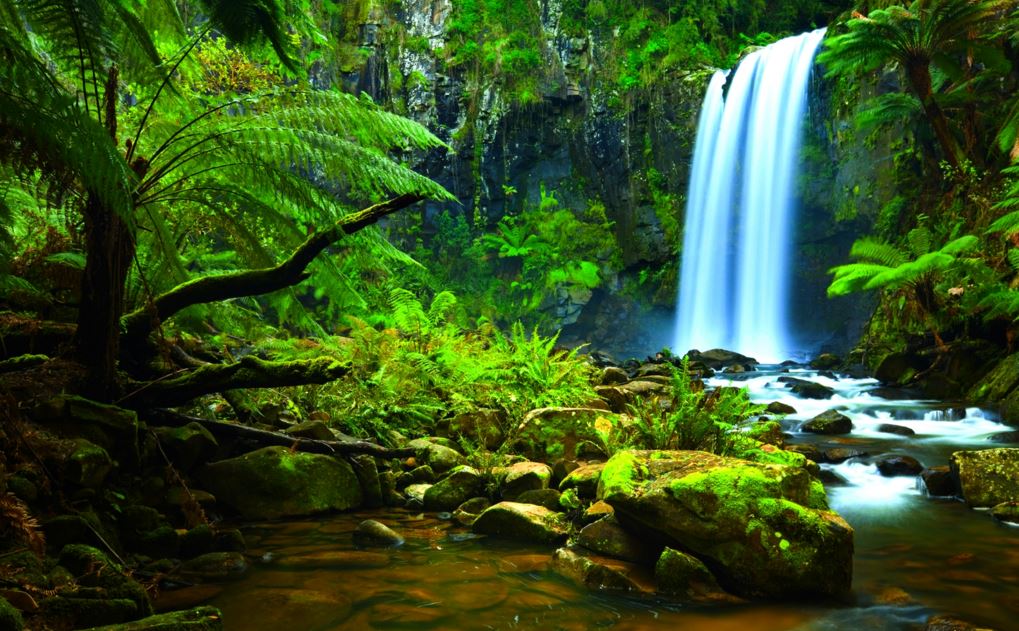 The glorious Amazon rainforest has the largest collection of living animals and plant species in the world.
Conservation efforts help
Fortunately, they add, indigenous territories and protected areas now cover more than half of the basin, and probably contain large populations of the most threatened species.
Lead author Hans ter Steege, a senior research fellow at Naturalis Biodiversity Center, said:
"This is good news from the Amazon that you don't hear enough of. In recent decades Amazon countries have made major strides in expanding parks and strengthening indigenous land rights. And our study shows this has big benefits for biodiversity."
Professor Carlos Peres, from the School of Environmental Sciences, part of the University of East Anglia in Norwich, UK, said that reserves and parks can only prevent the extinction of threatened species if they suffer no further degradation.
Deforestation is just one of the many threats the Amazon rainforest is facing.
Amazon rainforest facing barrage of threats
The researchers warned that the Amazon rainforest still faces a mountain of threats, including dam construction, droughts that are becoming more intensified by global warming, the direct invasion of indigenous lands, mining, and wildfires.
Rafael Salomão who works at the Emílio Goeldi Museum in Belem, Brazil, said:
"The vast majority of protected areas in the Amazon have no management plan or budget and few resident qualified personnel."
William Laurance from James Cook University in Australia, said:
"It's a battle we're going to see play out in our lifetimes. Either we stand up and protect these critical parks and indigenous reserves, or deforestation will erode them until we see large-scale extinctions."
$1 million needed to properly assess tree species' status
The scientists emphasize that their results are too preliminary to constitute a formal red list for Amazonian trees. To properly red-list these species will require assessing each one individually with country-level teams and members of the IUCN/Species Survival Commission Global Tree Specialist Group.
The authors wrote:
"A recent Brazilian effort to evaluate the threat status of 4,617 plant species in Brazil reported a per-species cost of ~US$50. This suggests that individually assessing the named species that we suspect to be threatened and making their threat status visible to the conservation community would cost <US$1,000,000."
Citation: "Estimating the global conservation status of more than 15,000 Amazonian tree species," Hans ter Steege et al. Science Advances. 20 November, 2015. DOI: 10.1126/sciadv.1500936.
Video – Amazon rainforest facts
This video provides information on the Amazon's location, its sections, its importance in this world, the human impact, and what can be done to help the rainforest survive.