Amazon takes aim at UK supermarkets by dramatically widening its grocery service – known as Amazon Pantry – next year, the company's UK boss announced on Tuesday. Amazon pantry was introduced in November for Prime members.
The service started off nationwide offering over 4,000 low-priced everyday essentials, including food, drink, household supplies, health & beauty, and baby & childcare products.
British supermarkets, which are struggling in a bitter price war, plus the market gains made by two German retailers Aldi and Lidl, will now face the Seattle-based online retail giant. This year, Lidl and Audi reached a combined market share of 10% in the UK.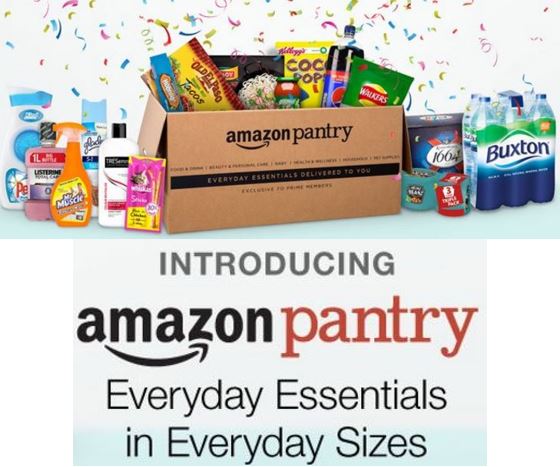 Amazon UK says: "We deliver your Amazon Pantry box to your door for £2.99 for the first Amazon Pantry Box, and 99p for each additional box in the same order." (Image: amazon.co.uk)
Amazon plans to add several thousand more goods to its shopping list, which customers can get delivered for £2.99 for each large Pantry Box.
CEO of Amazon UK, Christopher North, said in an interview with the Guardian:
"We are really happy with the early numbers. In the new year we are going to be adding a lot more products."
---
---
He made no mention of Amazon Fresh – the delivery service that brings fresh food to your doorstep and operates on the West Coast of the US and New York. The service was trialed in London earlier this year.
When Amazon believes it has got the offer right, and the economics are ideal, Amazon Fresh will be rolled out internationally, Mr. North said.
The UK has the highest percentage of customers in the world who do their shopping online. The 'big four' – Tesco, Asda, Sainsbury's and Morrisons – are bound to be worried about having another major player come onto the scene.
The online retail giant gets bigger and bigger
Amazon.com is growing in leaps and bounds. Yesterday it announced that its Amazon Prime and Prime Instant Video services broke several records during this Christmas holiday season. In the run up to Christmas, three million new customers signed on.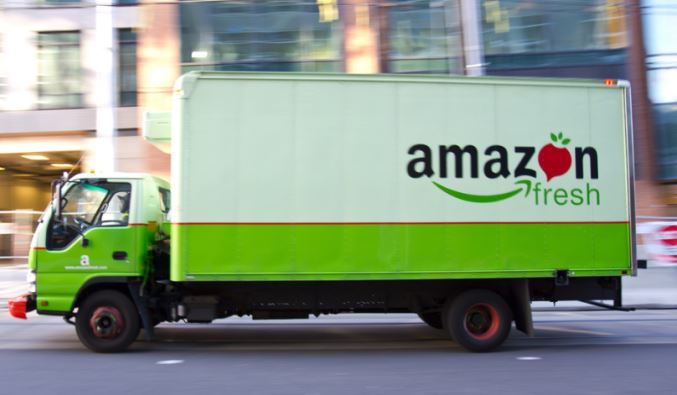 If a Colgate toothpaste or a can of Heinz beans are identical whether you buy from Amazon, Tesco, Sainsbury's, Asda or Morrison's, how will customers decide which retailer is best?  The victor will be the one that wins in price, speed of service, has the easiest-to-use online shopping page, and offers the best overall customer service.
Christmas Eve was Prime Now's busiest day ever, with the last order delivered at 11:59pm to a customer in San Antonio, Texas.
Prime is Amazon's multi-faceted membership scheme which offers Amazon Prime Instant Video, music, next-day delivery, and photo storage. Prime Now offers a super-fast 2-hour delivery in 20 metro areas.
Founder and CEO of Amazon.com Jeff Bezos, said:
"This was another great holiday season to be a Prime member, and we welcomed three million new members in the third week of December alone."
"Over 200 million more items shipped for free with Prime this holiday, and members doubled their viewing hours of Prime Video compared to last year with the Amazon Original Series The Man in the High Castle leading the way as the most watched TV season ever on Prime Video."
"On behalf of Amazon employees around the world, we wish everyone happy holidays and the very best for the coming year."
Video – Introducing Amazon Prime Pantry