Amazon is launching a new video service, called Amazon Video Direct, which will let users upload their own films and make money from them – a similar concept to YouTube and its "Partners" service.
The tech giant says that creators and visual storytellers can choose to earn royalties for their titles based on hours streamed by Prime members, ad impressions, revenue share for rentals, purchases, monthly subscriptions, or any combination of these options.
Amazon Video Direct (AVD) will initially roll out in the US, Germany, Austria, Japan and the UK.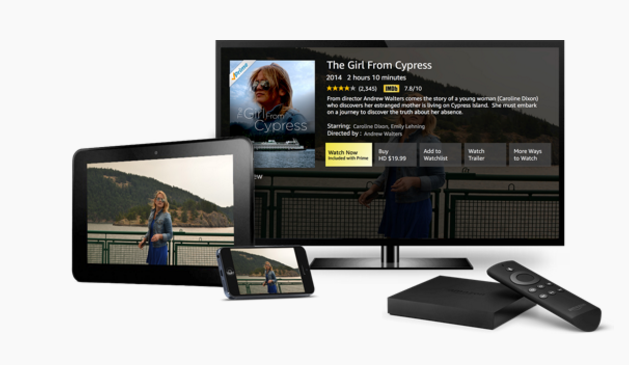 AVD appears to be targeting professional video makers, requiring users to provide a "company" name, connect a bank account and submit tax information.
AVD launch partners include: Conde Nast Entertainment, HowStuffWorks, Samuel Goldwyn Films, The Guardian, Mashable, Mattel, StyleHaul, Kin Community, Jash, Business Insider, Machinima, TYT Network, Baby Einstein, CJ Entertainment America, Xive TV, Synergetic Distribution, Kino Nation, Journeyman Pictures, and Pro Guitar Lessons.
"It's an amazing time to be a content creator," said Jim Freeman, Vice President of Amazon Video.
"There are more options for distribution than ever before and with Amazon Video Direct, for the first time, there's a self-service option for video providers to get their content into a premium streaming subscription service. We're excited to make it even easier for content creators to find an audience, and for that audience to find great content."
"We are thrilled to bring a selection of our premium original series, including Emmy nominated Vanity, to one of the premiere ad-free subscription services," said Mia Goldwyn, Chief Content Officer, StyleHaul.
"We believe Amazon Prime members will enjoy the unique female voices featured in our content and be inspired by the fashion and beauty that our brand embodies."
---
---
"Amazon Video Direct helps us reach fans of our beloved preschool brands, including classic Thomas & Friends, Barney & Friends, Angelina Ballerina, Fireman Sam and Pingu, and get the content in front of Prime members faster than ever and into new territories," said Andrea Carpenter, Senior Director, Global Content Marketing and Distribution, Mattel.
"The upload and publishing process is easy and fast, and we can directly monitor our streaming performance through our online dashboard."
"As a major, independently owned and operated motion-picture company, we're excited to have the ability to distribute our films to Amazon customers around the globe," said Peter Goldwyn, President of Samuel Goldwyn Films.
"With Amazon Video Direct, we have the control to create the unique distribution strategies that reflect the changing ways in which our audiences discover our films. We can seamlessly make all our movies like Hyena Road, Somm: into the Bottle, Havana Motor Club, available to watch when and where our audiences want them. With Amazon Prime Video we have found an amazing home for films like The Benefactor with Richard Gere and Takeshi Miike's Yakuza Apocalypse."