Nigel Farage, leader of UKIP, says there is still a good chance another Conservative MP could defect to his anti-EU and anti-immigration party before May's general election.
According to Mr. Farage, talks are still underway with one Tory MP (Member of Parliament) about switching sides.
If Prime Minister David Cameron, who lost two MPs to UKIP last year in August and September, saw another defection so close to the general election, the damage to his party's prospects of winning would be considerable.
Mr. Farage hinted that another Tory defection is possible before the elections.
UKIP, which had seen its popularity progressively increase over the last two, appears to have lost momentum and significant support, according to two February polls.
In 2014, Mark Reckless and Douglas Carswell ditched the Tories for UKIP, and won their by-elections. If somebody defected now, they would hold onto their seat and contest it in the general election.
In an interview with the Sunday Telegraph on the sidelines of the party's spring conference in Margate, Mr. Farage responded to a question regarding any current discussions with Tory MPs with the following comment:
"The last time I spoke about this I said I would be surprised if there were not more."
"There is one conversation we are still having. But do you know what – it is not very relevant now. Last year it was a big deal."
Mr. Farage also explained why he talked about his health during his keynote speech at UKIP's Margate conference:
"I have been hearing this now for five weeks. But it reached the level this week where those stories are being targeted at the kind of people who I really don't want to have doubts in me – our backers, our supporters."
"I would not normally use a conference platform speech to say something that most people did not understand but that was directed out at a wider audience."
UKIP would cut subsidies to Wales, N. Ireland and Scotland
UKIP says it is preparing a manifesto pledge to cut billions of pounds from the UK budget by scrapping subsidies to Scotland, Wales and Northern Ireland.
The savings from abolishing the subsidies under the Barnett formula, totalling about ₤8 billion, would be used to pay for tax cuts.
This is part of UKIP's plan to make its policies attractive for voters in about a dozen seats in England.
There is a risk the move will alienate support in Scotland, where UKIP says it plans to contest every single seat in May.
According to Mr. Farage, UKIP is "on course" to meet its target of raising ₤6 million in the run up to the general election, after receiving ₤1.6 million in the last quarter of 2014.
UKIP Candidate Diane James drops out of race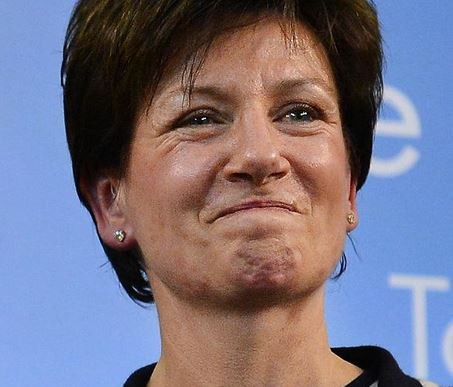 Diane James is pulling out of the election race for "personal reasons".
MEP Diane James says she has dropped out of the election race and will not contest the Tory safe seat in North West Hampshire.
Ms. James, UKIP's home affairs spokeswoman, says she is standing down for "personal reasons". According to the Press Association, she has decided to spend more time with a sick family member.
Ms. James' announcement came soon after she had made a speech at the party conference in Margate.
The BBC quoted a UKIP spokesman who said "Diane James is standing down as a PPC in north west Hampshire for purely personal reasons."