The Labour Party placed Amina Ali to stand against Respect's George Galloway in May's general election, after he took the Bradford West seat from them in a by-election in 2012. Within 72 hours of her selection, Ms. Ali shocked fellow member by stepping down.
Labour has until next Friday to choose a candidate. Its National Executive Committee (NEC) says it will choose a local person and will also stick to its all-woman shortlist.
NEC members will interview candidates from the shortlist on Monday and probably make their decision on the same day.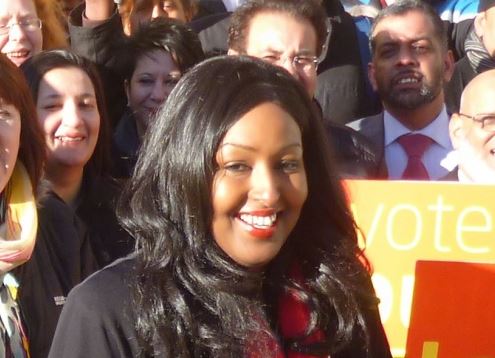 Ms. Ali said the move would have been too disruptive for her family, but rumors are rife that Bradford party members were to blame.
Ms. Ali, who had been a Tower Hamlets (London) councilor, tweeted "I would like to stop the rumour mill, I have stepped down."
The message, which had gone super-viral, was later deleted. She then confirmed the move, saying that for her family it would have been too disruptive.
While thanking the party for the "honour and privilege" of fighting for the party she loves, Ms. Ali added:
"I am a mother of two children and despite my efforts to make arrangements to bring them to Bradford for the next 70 days, particularly as one of them is doing her GCSEs, this would have caused massive disruption at a critical time."
"I would not be able to do justice to the members of Bradford West CLP and the people of Bradford."
According to Sky News, a local councilor said Ms. Ali had a look of "shock and horror" when she realized she had been selected.
Online rumours suggest the family disruption excuse was not her main reason for changing her mind, and that clashes with local Labour figures put her off.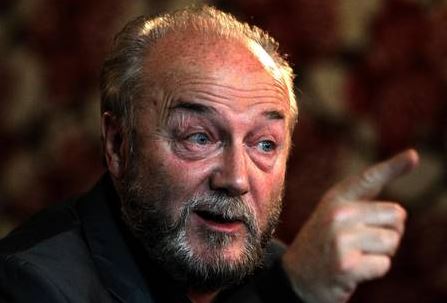 Mr. Galloway described the current Labour mess as an "Omnishambles ".
George Galloway MP said:
"New Labour in Bradford is in shambles. Well, no change there. This is playing like an out-take from The Thick Of It. Omnishambles doesn't begin to do it justice. She resigned in a tweet on Tuesday night and then took it down, presumably after the party bigwigs started trying to woo her back."
"And on Wednesday she says it's all about her kids. Perhaps she looked at Bradford schools' results and decided she couldn't do that to them? Didn't she think it through before she put her name forward?"
"Of course she did and no-one's going to be taken it by that. Not even Malcolm Tucker could spin it successfully. The real reason is the war inside Bradford West Labour Party and she's retreated from it, badly wounded."
Online commentator Guido Fawkes quoted a Labour source:
"Imran Hussein, deputy leader of the Labour group, still hasn't got over being beaten by Galloway. He doesn't want a female candidate or indeed any Labour candidate that can beat Galloway as then they will be in for life and block him from potentially trying again in next election. Therefore, his supporters backed the outsider on the basis that she would lose."