Tim Cook, Apple CEO, was recently asked a question about virtual reality (VR) during Apple's most recent quarterly earnings conference. The Apple boss said that VR is 'cool' and has some 'interesting applications', but didn't confirm anything VR-related in the pipeline.
Cook was asked a question during the conference about whether VR technology is a "geeky niche or something that could go mainstream."
The Apple CEO responded: "In terms of VR, I don't think it's a niche. It's really cool and has some interesting applications."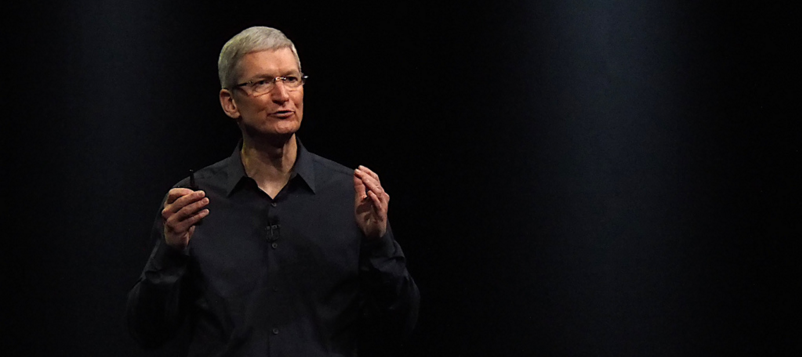 The comment doesn't confirm whether or not Apple has anything VR-related in the pipeline, but it's still a very real possibility.
Developments over the past couple of years suggest Apple may become a player in the VR market. 
The tech giant recently hired one of the US's leading VR experts, Virginia Tech University's Doug Bowman, as a senior virtual reality researcher.
Bowman was the lead author of "3D User Interfaces: Theory and Practice," and has published more than 100 peer-reviewed articles on the topics of 3D interaction, immersive virtual reality, and augmented reality.
Augmented vs. virtual reality
Augmented reality is technology that gives the user information about things in front of him or her.
Virtual reality, on the other hand, creates environments that user can enter and do things. Those environments are pretend places or virtual environments. However, for the user, they feel real.
Two VR-related patents
Apple has been granted two significant VR-related patents over the past couple of years. One was for a "goggle system for providing a personal media viewing experience to a user" including "3D media", and the other was for a "head-mounted display apparatus for retaining a portable electronic device with display".
The firm has also acquired a number of VR-focused tech companies such as Emotient, Metaio, and Faceshift.
So, could Apple be planning on expanding its presence in the emerging VR market? It's very likely.
According to Goldman Sachs, the VR market is on track to becoming a multibillion-dollar industry.
Goldman Sachs analysts recently wrote the following in a note to clients: "We believe VR/AR has the potential to spawn a multibillion-dollar industry, and possibly be as game changing as the advent of the PC,"
Adding: "As the use cases of VR/AR are still in very early stages of development, we suspect that Apple is trying to gain a greater understanding of how consumers want to interact with the technology and the associated challenges before making its first move,"