Apple Music has more than 10 million paying subscribers after launching just six months ago, according to a recent report by The Financial Times.
The tech giant rolled out the music streaming service last June, offering all users a three-month free trial with full access to the Apple Music library. Once the trial period ended users were given the option to continue using the service for $9.99 or $14.99 a month (depending on membership type).
A trial period is a period during which something or somebody is being assessed.
The offer appears to have helped the company bring in a sizable number of paid subscribers. With 10 million subscribers paying at least $9.99 a month Apple Music is already generating over $100 million a month.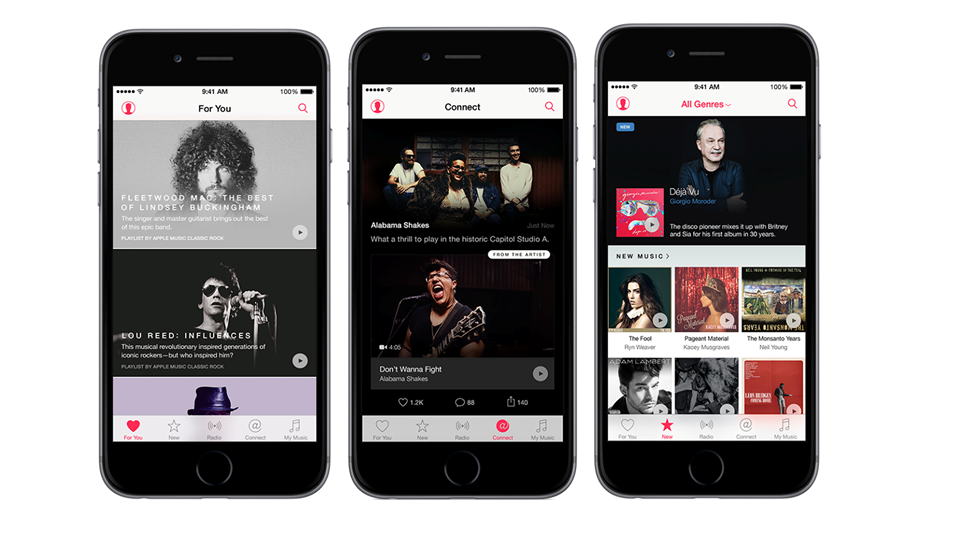 Apple's streaming service still lags behind its main rival Spotify – which has more than double the number of paid subscribers – but Apple did manage to reach the 10 million mark much faster – it took Spotify almost six years.
Some experts believe that given its rapid pace of growth Apple Music will overtake Spotify and become the world's largest music streaming service. Music Business Worldwide projected that Apple Music is on track to reaching 100 million users in six years.
---
---
Spotify also enjoyed significant growth over the last six months
Shortly after the FT published the report on Apple Music hitting 10 million subscribers, Spotify spokesperson Jonathan Prince posted a message on Twitter saying Spotify had its fastest ever subscriber growth in the last half of 2015.
Spotify had 75 million active users (20 million paid) in June 2015, but it's likely a lot higher than that now.
Yup, our subscriber growth in the last six months of 2015 was the fastest ever at @Spotify

— jonathan prince (@jonathanmprince) January 10, 2016