Parliament is to debate whether there should be a national anthem change for England at sports events. 'God Save the Queen' is the United Kingdom's anthem – it is not exclusive to England. Scotland and Wales have their own song – Flower of Scotland and en Wlad Fy Nhadau (Land of my Fathers) – so shouldn't England too?
Would England fans swell with pride more if we had our own song, perhaps Jerusalem (used for England's cricket and Commonwealth Games teams), Land of Hope and Glory, or There'll always be an England?
Matthew Toby Perkins, Labour Member of Parliament (MP) for Chesterfield since 2010, who believes England should have its own anthem, has significant support across the country.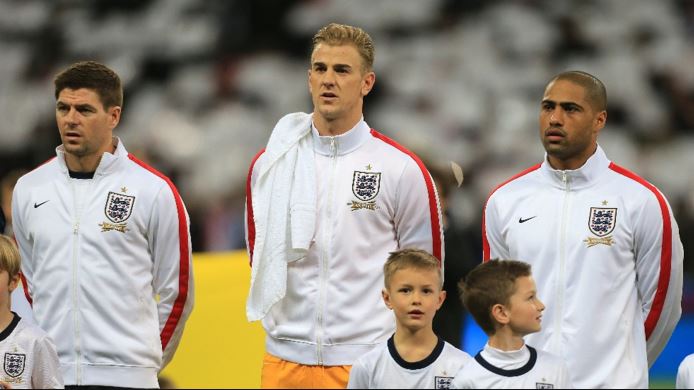 Would English athletes show more passion if they had their own national anthem?
Celebrate England rather than Britain
Mr. Perkins says the anthem should celebrate England rather than Britain. "I have nothing against God save the Queen but that is the national anthem of the United Kingdom. England is a component part of the UK but it competes as a country in its own right," he added.
Some sports men and women have commented that athletes from other countries, including Welsh and Scottish competitors, seem to show more passion than their English counterparts when singing their respective anthems.
---
---
Retired English athlete Roger Black, who won a silver medal for the 400 metres sprint at the Olympic Games in Atlanta, USA, said in the ITV show Good Morning Britain that God Save the Queen is one of the world's best anthems, but Welsh and Scottish competitors sing their anthems with more passion.
Mr. Black said "It has to stir passion, it has to make you well up with pride."
Proposed anthems for England
In April 2007, Greg Mulholland, Lib-Dem MP for Leeds North West, introduced an EDM (Early Day Motion) in the House of Commons, proposing that England should have its own anthem. It called for all English sporting associations to "adopt an appropriate song that English sportsmen and women, and the English public, would favour when competing as England."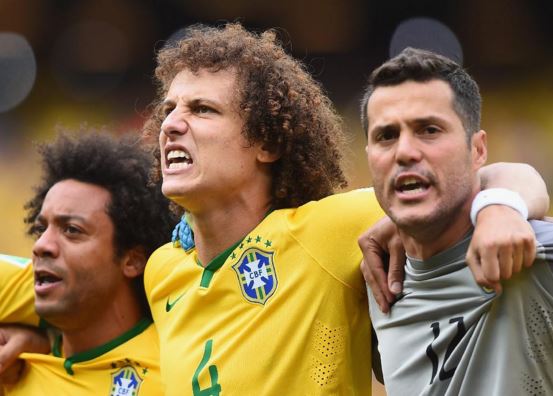 Other country's national squads, like these Brazilians, tend to show more passion when singing their national anthem, compared to their English counterparts.
Daniel Kawczynski, Tory MP for Shrewsbury and Atcham, introduced an EDM in October 2006 calling for 'Jerusalem' to become England's official national anthem.
On St. George's Day, 23 April 2010, a poll was launched by the Commonwealth Games Council for England, which allowed the public to choose between God Save the Queen, Land of Hope and Glory, and Jerusalem to be England's anthem for the 2010 Commonwealth Games in Delhi, India. Jerusalem secured 52% of the vote.
Anthem4England says the following on its website regarding the British anthem:
"The British anthem should not be sung by the English as an English anthem. While it may be politically convenient for the UK Government to encourage Scottishness and Welshness whilst keeping Britishness to the fore in England, it serves neither Britain nor the monarchy to do so."
"It is disrespectful to England, Scotland and Wales to conflate England with Britain in this way; for England is a nation every bit as much as Scotland and Wales, and those Scots and Welsh that still consider themselves British, and who have no republican objection to God Save the Queen, are now obliged to boo their own anthem for fear of being regarded as traitors by an increasingly nationalistic tendency that regard God Save the Queen as the English anthem."
Video – English people like the song Jerusalem
Jerusalem was written by Sir Charles Hubert Hastings Parry (1848-1918). The lyrics come from a short poem by William Blake (1757-1827). In a 2010, it beat God Save the Queen as candidate for England's anthem.