The Apple Watch is going to be launched in April. CEO Tim Cook announced the shipping date in an earnings call.
The Apple Watch is the company's first move into the wearable technology market after a fitness sensor it created with Nike.
There were reports that indicated it would be available a month earlier, however, there is now an official shipping date.
The Apple Watch was announced in September 2014, along with the the iPhone 6 and iPhone 6 Plus.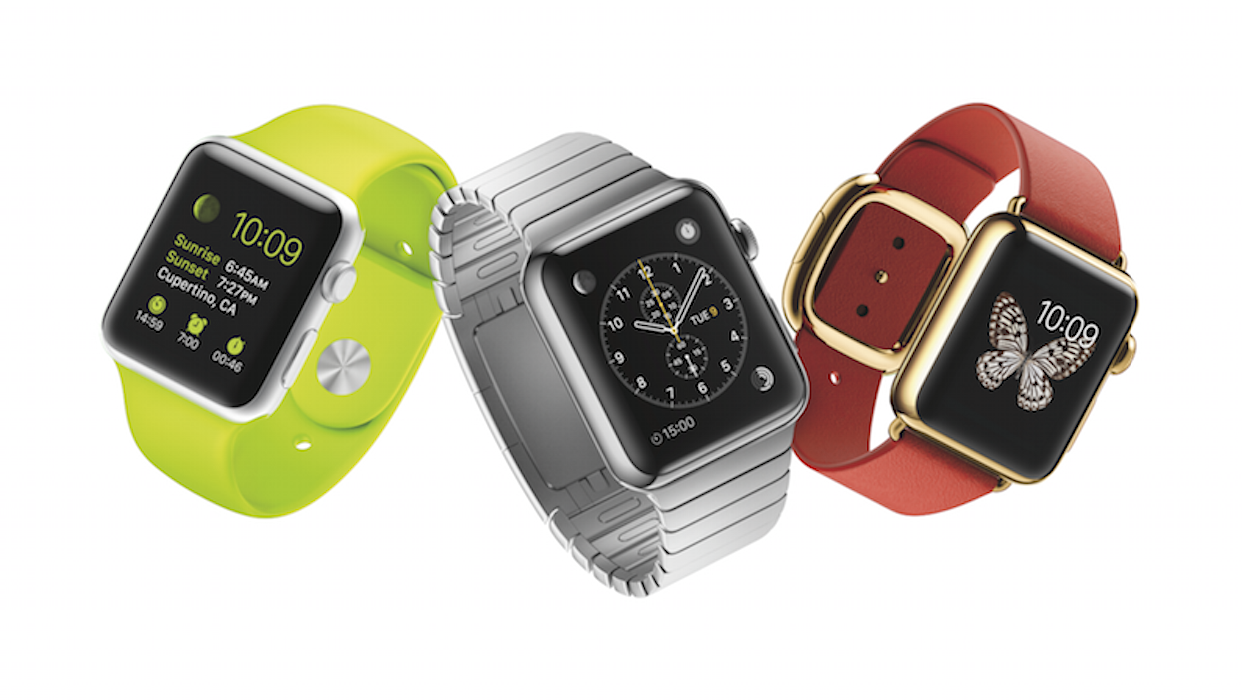 The watch has been designed to be paired with iPhone devices. It does not have phone capabilities and relies on a paired iPhone for an internet connection.
Apple says that the watch is the "most personal device we've ever created".
It comes equipped with a heart rate monitor and a range of other health/fitness tracking features.
There have been concerns about the watch's battery life. Apple says that the watch will last a day on a full charge, however, there are some reports that have said it could only last a couple of hours of heavy use.
Ben Wood, head of research at analysts CCS Insight, said:
"Even if it only told the time, Apple is likely to sell millions of them with the first launch. Apple makes beautiful things and the Watch is beautifully engineered. Combined with its brand credentials it's going to be a fashion statement and a status symbol with a much broader appeal than current smartwatches."
A range of Apple apps will be available on the watch, such as Maps, Messages, and the voice-control tool Siri. The device will also pull information from iPhone apps such as email and calendars.
It will also be interesting to see what third-party developers will create for the new platform.
Apple Watch Video
Apple Watch unites the capabilities of an all-day fitness tracker and a highly advanced sports watch in one device you can wear all the time.
Video Narrated by Jay Blahnik, Director of Fitness, Health Technologies at Apple.
---
The Apple Watch display comes in two sizes measured by height: 38mm (1.5in) and 42mm (1.65in). It will come in the following versions: stainless steel, silver aluminum, space black stainless steel, space gray aluminum, 18-karat yellow gold and 18-karat rose gold.