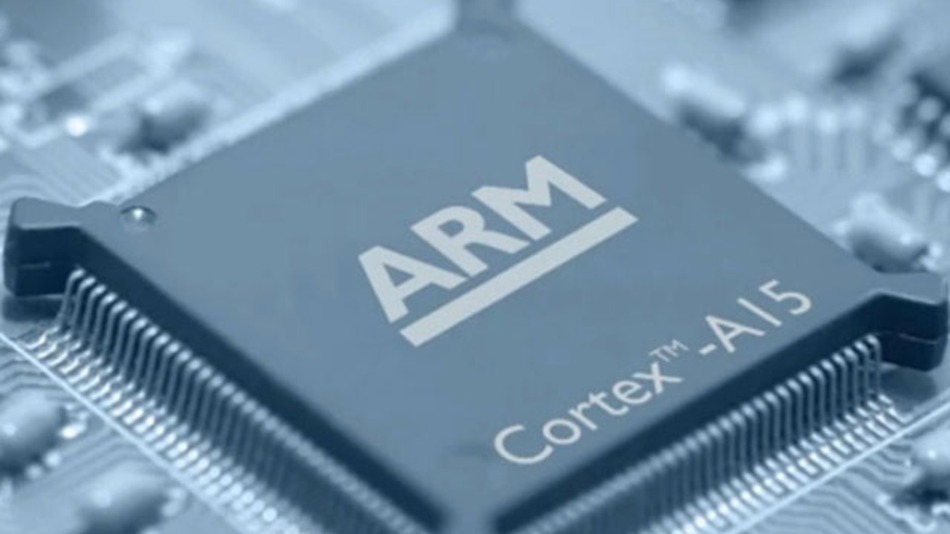 ARM Holdings, the British multinational semiconductor and software design company based in Cambridge, England, posted a 27 percent increase in Q3 profits.
The company designs processors used as the main CPU for most mobile phones, including ones manufactured by Apple, Samsung, and HTC.
ARM does not actually make the chips, but designs them and earns royalty from their use.
Simon Segars, chief executive officer, said: 'ARM technology is being deployed in an increasingly diverse range of products and markets, from the ubiquitous sensors that will form the Internet of Things, to energy-efficient smartphones, to high-performance servers.
'With the broadening adoption of ARM technology, we are continuing to invest in developing new products and revenue streams to support long-term growth and returns for shareholders.
Revenue for 2015 so far is up 23 percent to £699.1 million compared to last year, while profits have gained 27 percent to £372.7 million.
ARM reported 17 percent compound annual growth in royalties over the last two years.
Mr Segars said: "Q3 has been another strong quarter for royalty revenue growth, driven by premium chip pricing and elevated royalty percentages from recently introduced ARMv8-A based chips.
"These new chips are now shipping in a wide range of devices including smartphones, enterprise equipment such as base stations and servers, and consumer electronics such as digital TVs."
Segars said that despite forecasts suggesting global smartphone growth will slow down he is confident that ARM will outperform the wider market by 15 percent – at least.
ARM expects full year revenue to be "in line with market expectations."
Shares in the tech firm surged 63.00 points (+6.54%) on Wednesday – closing at 1,026.00GBp.