Assurant, Inc. is an American insurance provider, based in New York City.
It is publicly traded on the New York Stock Exchange (NYSE) under the stock ticker symbol 'AIZ'.
The company has an extensive portfolio of insurance products in the health, property, life, and casualty insurance sectors.
It offers its clients: lender-placed insurance; manufactured housing, homeowners insurance; debt protection administration; credit insurance; warranties and extended service contracts; individual health and small employer group health insurance; group dental insurance; group disability insurance; group life insurance; and pre-funded funeral insurance.
The company has four main operating segments:
Health: provides a range of health insurance plans for individuals and small businesses.
Speciality Property: has a portfolio of products and services to help mitigate risk, reduce expenses, build portfolio value and protect property for clients.
Solutions: this segment provides extended service contracts and other risk management solutions.
Employee Benefits: provides disability, dental, term life insurance, and accidental death plans to companies/employers.
It traces its history to the founding of the LaCrosse Mutual Aid Association established in LaCrosse, Wisconsin in 1892, which was formed to provide consumers with disability insurance.
Overview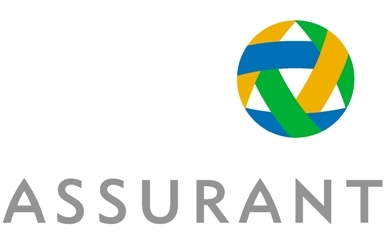 President, Director and CEO: Alan B. Colberg
Industry: Insurance
Type: Public
Listed on the New York Stock Exchange (NYSE)
S&P 500 Component
NYSE stock symbol: AIZ
Founded: 1892
Revenue: $10.381 billion USD (2014)
Net income: $470,907 million USD (2014)
Diluted earnings per share: $6.44 USD (2014)
Company head office: 28 Liberty Street, 41st Floor, New York, NY 10005, USA
Employees: 17,600 (2014)
Website: http://www.assurant.com/
Investor relations contact number: 212-859-7197
Investor relations email:

[email protected]
---
Assurant, Inc. Financial Results, Years Ended December 31
Revenues (in $ thousands)

2014

2013

Net earned premiums
$8,632,142
$7,759,796
Net investment income
$656,429
$650,296
Net realized gains on investments
$60,813
$38,912
Fees and other income
$1,033,805
$586,730
– Total revenues
$10,381,653
$9,047,657
Benefits, losses and expenses (in $ thousands)
Policyholder benefits
$4,405,333
$3,675,532
Amortization of deferred acquisition costs and value of business acquired
$1,485,558
$1,470,287
Underwriting, general and administrative expenses
$3,688,230
$3,034,404
Interest expense
$58,395
$77,735
– Total benefits, losses and expenses
$9,637,516
$8,257,958
Income data (in $ thousands)
Net income
$470,907
$488,907
Total comprehensive income
$599,844
$85,334
Balance sheet data (in $ thousands)
Total assets
$31,562,466
$29,714,689
Total liabilities
$26,381,159
$24,881,210
Total stockholders' equity
$5,181,307
$4,833,479
Common share data (in $)
Basic earnings per share
$6.52
$6.38
Diluted earnings per share
$6.44
$6.30
Cash flow data (in $ thousands)
Cash provided by operating activities
$393,816
$1,027,561
Cash used in investing activities
$(63,889)
$(392,738)
Cash provided by (used in) financing activities
$(776,199)
$196,699
Cash and cash equivalents at beginning of year
$1,717,184
$909,404
Cash and cash equivalents at end of year
$1,318,656
$1,717,184
Source: "Assurant Inc. Form 10-K 2014"
---