An AstraZeneca executive pay protest by shareholders with 38.54% of votes cast at the AGM (annual general meeting) was registered on Thursday. The unfavorable vote appears to have taken the Board of the UK's second largest drugmaker by surprise.
An AztraZeneca spokeswoman was quoted by Reuters as saying "We are disappointed with the vote and it is our priority to carefully analyze it and talk to our shareholders to fully understand any concerns."
AstraZeneca executive pay protest surprised the Board
Before the AGM, the AstraZeneca Board and its higher executives had received very little feedback from stockholders regarding executive pay.
AstraZeneca's Chief Executive, Pascal Soriot, was paid a total of £3.34 million ($5.61 million) last year, less than 2012's £3.69 million ($6.20 million).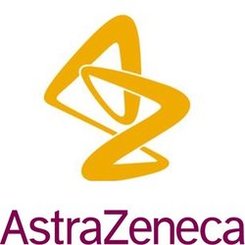 Sharp fall in revenue and profits
Many of AztraZeneca's blockbuster medications are reaching the end of the patent life, meaning generic makers will be able to produce drugs with the same active ingredients at much lower prices.
Investors have voiced serious concern at the company's sharp fall in sales and profits.
Investors had been dissatisfied with the previous chief executive, David Brennan. Soriot has, according to experts, improved the number of new upcoming (pipeline) medications.
However, turning a large multinational round is like changing the direction of an aircraft carrier – it takes time.
There is growing optimism regarding AstraZeneca's (AZ's) list of experimental medications, especially in oncology.
A sizable number of shareholders also voted against two directors who sought Board re-election. Eleven percent of the votes went against Marcus Wallenberg remaining as a director, and 43% were not in favor of Philippe Courtois' re-election.
Pfizer tries to buy AstraZeneca
Last weekend the Sunday Times informed that Pfizer, the world's largest drugmaker, had placed a $101 billion (£60 billion) bid to acquire AZ, which the British company resisted. Analysts believe Pfizer will continue trying to buy the company and may come back with a better offer.
Mega pharma-company mergers are much less common today, because many of them did not turn out well. However, Pfizer has a history of buying big companies. Since 2003 it has acquired Wyeth ($68 billion), Warner Lambert and Pharmacia.