AT&T Inc. is a multinational telecommunications company, headquartered in Dallas, Texas, USA.
It is the largest provider of fixed telephony in the US and the 20th largest mobile telecom operator in the world, in addition to being a leader in providing IP-based communications services to businesses.
According to the AT&T 2014 Form 10-K, approximately 300 million people are covered by AT&T 4G LTE.
The company's history traces back to the American Telephone and Telegraph Company (AT&T), which was established in 1885 as a subsidiary of the Bell Telephone Company, founded by Alexander Graham Bell – inventor of the telephone.
AT&T has America's largest Wi-Fi network, with over 57,000 AT&T Wi-Fi Hot Spots at hotels, shops and restaurants.
It also offers voice coverage in more than 225 countries, data coverage in more than 210 countries and 3G network services in over 175 countries.
On average, the AT&T global backbone carries 51.9 petabytes of data traffic every day.
The company is publicly listed on the New York Stock Exchange under the stock ticker symbol 'T'.
Overview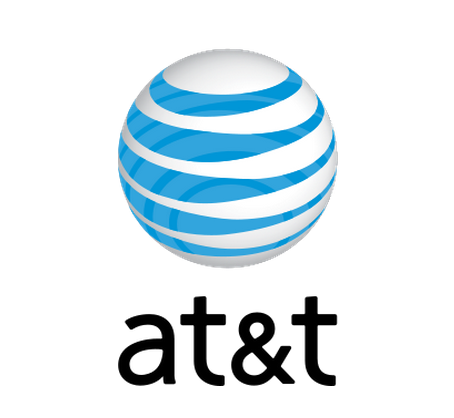 Chairman, President and CEO: Randall Stephenson
Industry: Communications/Internet Services
Type: Public
Listed on the New York Stock Exchange (NYSE)
S&P 500 Component
NYSE stock symbol: T
Founded: October 5, 1983
Revenue: $132.447 billion USD (2014)
Net income: $6,518 million USD (2014)
Diluted earnings per share: $1.19 USD (2014)
Company head office: 207 S. Akart St., Dallas, Texas, 75202, USA
Employees: 253,000 (2014)
Website: http://www.att.com/
Investor relations contact number: (210) 351-3327
Subsidiaries: AT&T Corp., Aio Wireless, BellSouth, Southwestern Bell, AT&T Teleholdings, AT&T Mobility
---
AT&T Inc. Financial Results, Years Ended December 31
Operating data (in $ millions)

2014

2013

Operating revenues
$132,447
$128,752
Total operating expenses
$120,701
$98,273
Operating income
$11,746
$30,479
Net income
$6,518
$18,553
Net income attributable to AT&T
$6,224
$18,249
Total comprehensive income attributable to AT&T
$6,404
$20,893
Balance sheet data (in $ millions)
Total assets
$292,829
$277,787
Long-term debt
$76,011
$69,290
Total stockholders' equity
$86,924
$91,482
Common share data (in $)
Basic earnings per share
$1.19
$3.39
Diluted earnings per share
$1.19
$3.39
Cash flow data (in $ millions)
Cash provided by operating activities
$31,338
$34,796
Cash used in investing activities
$(18,337)
$(23,124)
Cash used in financing activities
$(7,737)
$(13,201)
Cash and cash equivalents at beginning of year
$3,339
$4,868
Cash and cash equivalents at end of year
$8,603
$3,339
Source: "AT&T Form 10-K 2014"

---