German luxury car maker Audi announced a €24 billion ($29.29 billion) investment program for the 2015-2019 period, which is €2 billion ($2.44 billion) greater than its previous planning period.
Most of the investment (70%) will focus on the development of new technologies and models.
The company's aim is to overtake its German rival BMW as the largest luxury car manufacturer in the world. It is currently the second-largest.
The Ingolstadt-based company says it aims to meet stringent CO2 limits globally with "extremely economical combustion engines and alternative efficiency technologies."
The Volkswagen Group's subsidiary says it also plans to expand its global production network. Over half of the investment program will be concentrated at its German plants in Neckarsulm and Ingolstadt. The two factories accounted for half of its nine-month output of 1.34 million vehicles.
Through large-scale investment, Audi says it plans to create additional production capacities globally over the next five years, and develop new state-of-the-art technologies.
Audi says it is set to expand its model range from 50 to 60 by 2020, and is spending more than €1 billion on new factories in Brazil and Mexico. In 2015, it will be hiring an additional 850 workers in Mexico where the Q5 SUV will be assembled from 2016.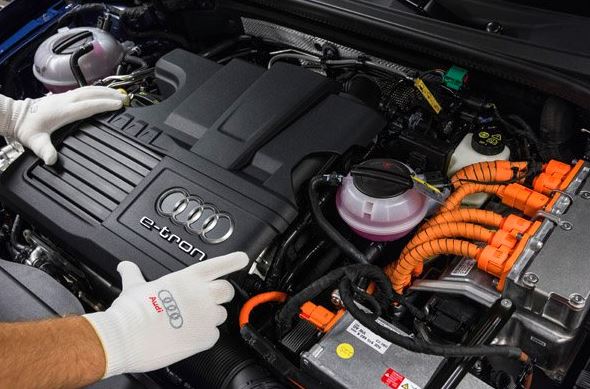 Installing the engine cover of the Audi A3 Sportback e-tron at Ingolstadt (Photo: Audi)
AUDI AG Chairman of the Board of Management (CEO), Rupert Stadler, said:
"We place top priority on sustainable growth. That's why we are making large investments in the innovative areas of electric mobility, connectivity and lightweight construction."
Of the €24 billion the company plans to spend, €17 billion will be invested in property, plant and equipment, and €7 billion on capitalized development costs.
CFO Axel Strotbek said:
"70 percent of all our investment in the next five years will flow into new models and innovative technologies. Despite the growth in total investment, we will keep a watchful eye on the upcoming challenges and exercise the required cost discipline."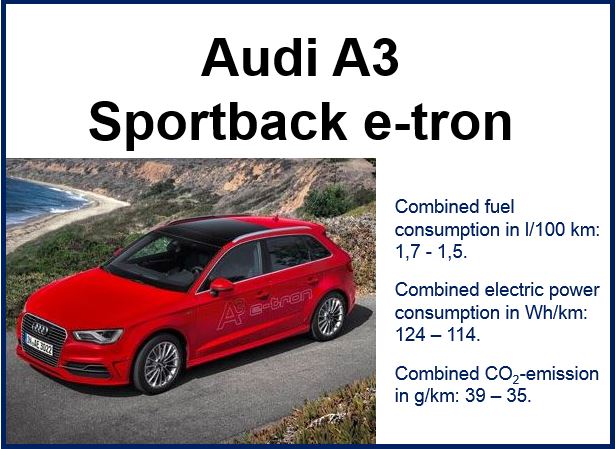 Photo: Audi.
In order to meet its ambitious CO2 limits, Audi says it is working not only on the next generation of fuel-efficient diesel and gasoline engines, but also on plug-in hybrids including the Audi A3 Sportback e-tron, which came onto the first markets at the end of the year.
Dr. Ulrich Hackenberg, Audi's Board of Management Member for Technical Development, said:
"We are constantly further developing alternative drive systems and focusing above all on connecting the car with its digital environment. The car will communicate with the driver, the Internet, the infrastructure and other vehicles, while moving in an environmentally friendly manner."