Avon Products, Inc. is a multinational beauty products corporation. It is headquartered in New York City, USA.
Avon focuses on selling beauty, fashion and home products, with a portfolio of well known brand names, such as: Avon Color, ANEW, Skin-So-Soft, Advance Techniques, Avon Naturals and mark.
Avon operates as a multi-level marketing company.
Business is conducted primarily through direct selling – via more than 6 million active independent representatives.
Representatives, who start their Avon businesses for a nominal fee, contact customers directly, selling Avon products primarily through their brochure/catalog of products.
Classroom areas exist for representatives to learn more about Avon products and sales techniques.
The company has sales operations in 62 countries and territories and distributes its products in 43 other countries and territories.
The history of the company traces back to 1886, when a traveling book salesman, by the name of David H. McConnell, noticed that women were far more interested in his free perfume samples than the books he offered.
As a result, he set up the "California Perfume Company" and only recruited female sales representatives, given their "natural ability" to network with other women, and their passion for his products.
The company filed their first trademark application for "Avon" in 1932.
In 1939 the company changed its name to Avon Products, Inc. and in 1946 Avon stock was offered for public sale for the first time.
Avon Products is currently publicly listed on the New York Stock Exchange (NYSE) under the stock ticker symbol 'AVP'.
Overview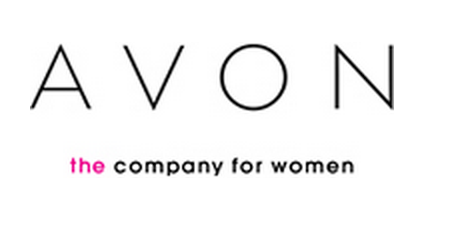 CEO: Sherilyn S. McCoy
Industry: Beauty Products
Type: Public
Listed on the New York Stock Exchange (NYSE)
NYSE stock symbol: AVP
S&P 500 Component
Founded: 1886
Founder: David H. McConnell
Revenue: $8.851 billion USD (2014)
Net (loss): $(384.9) million USD (2014)
Diluted (loss) per share: $(0.88) USD (2014)
Employees: 33,200 (2014)
Company head office: 777 Third Avenue, New York, NY, USA 10017
Website: http://www.avoncompany.com/
Investor relations contact number: (212) 282-5320
Investor relations email: 

[email protected]
---
Avon Products, Inc. Financial Results, Years Ended December 31
Operating data (in $ millions)

2014

2013

Net sales
$8,615.9
$9,764.4
Other revenue
$235.5
$190.6
Total revenue
$8,851.4
$9,955.0
Cost of sales
$3,449.3
$3,772.5
Selling, general and administrative expenses
$4,952.0
$5,713.2
Total other expenses
$235.9
$264.6
Operating profit
$400.1
$427.2
Income from continuing operations, before taxes
$164.2
$162.6
Income taxes
$(549.1)
$(163.6)
(Loss) income from continuing operations, net of tax
$(384.9)
$(1.0)
Loss from discontinued operations, net of tax
$     –
$(50.9)
Net (loss) income
$(384.9)
$(51.9)
Net income attributable to noncontrolling interests
$(3.7)
$(4.5)
Net (loss) income attributable to Avon
$(388.6)
$(56.4)
Common share data (in $)
Basic earnings (loss) per share
$(0.88)
$(0.13)
Diluted earnings (loss) per share
$(0.88)
$(0.13)
Balance sheet data (in $ millions)
Total assets
$5,496.8
$6,492.3
Total liabilities
$5,191.5
$5,364.8
Total shareholders' equity
$305.3
$1,127.5
Cash flow data (in $ millions)
Cash provided by operating activities of continuing operations
$359.8
$539.6
Cash (used in) investing activities of continuing operations
$(105.1)
$(173.4)
Cash (used in) financing activities of continuing operations
$(218.8)
$(467.9)
Cash and cash equivalents at beginning of year
$1,107.9
$1,209.6
Cash and cash equivalents at end of year
$960.5
$1,107.9
Source: "Avon Products, Inc. Form 10-K 2014"
---