Among some of the UK Government's proposed measures to combat the growing threat from religious extremists, the Home Office is considering banning Islamic radicals from working with children unsupervised, to protect them from being indoctrinated.
According to the Telegraph, which received a leaked Home Office draft, the Government is also considering targeting Sharia courts (brief description below).
There is a proposal to introduce penalties in the benefits system to make claimants learn English so that they may better integrate into British society.
The Government is concerned about the risk of young minds in the UK being brainwashed by extremists.
The regulations regarding the granting of British citizenship should be updated to make sure applicants embrace the country's values.
People who work at job centres might also be instructed to look out for vulnerable claimants who could become targets for brainwashing.
The BBC believes the document has not yet been signed off by the Conservative-Lib/Dem coalition government.
Nicky Morgan, the Education Secretary, expressed concern about what might be taught in some schools.
In an interview during the BBC's Andrew Marr Show, Foreign Secretary Philip Hammond said the Government was aware of the need to combat extremists in the UK who "give succor" to terrorists. "It isn't just those who break the law by committing acts of violence," he added.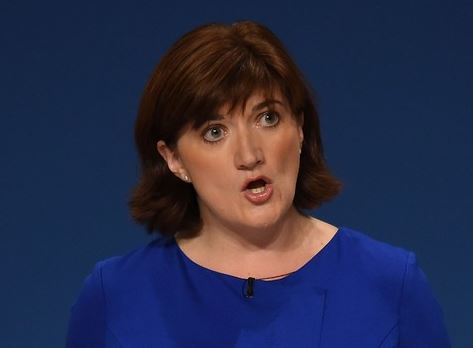 Ms. Morgan said there is concern regarding some of the people who are invited to schools to talk to kids.
Perceived growing threat from extremists
The clampdown is part of a "get tough" strategy to address the perceived growing threat from Islamist extremists in the UK. It follows the attacks in Paris in January by a terrorist cell with links to Britain, as well as the unmasking of Mohammed Emwazi, nicknamed Jihadi John, a 26-year-old computer studies graduate who was radicalised in London.
The Sunday Telegraph quotes unnamed sources who say that more than 700 jihadists (fighters against unbelievers) have so far travelled to Syria from the UK to fight with the Islamic State of Iraq and the Levant (Isil). About 320 of them are now back in the UK.
The new strategy plans to go further than just catching terrorist, but will also target radical preachers and people who try to indoctrinate vulnerable individuals and children.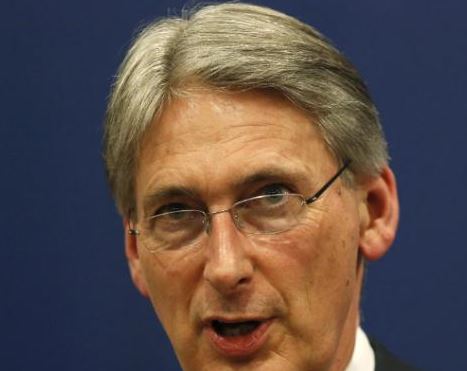 Acts of violence are not committed just by those who break the law, Mr. Hammond said.
Concern about teachings in schools
During Sky News' Murnaghan programme, Ms. Morgan refused to comment on the leaked Home Office draft document, but said there were concerns about the people being invited into schools to speak.
Ms. Morgan said:
"I think as education secretary, it would be right for me to say that I am, of course, concerned about what might be taught in some of our schools."
"And we have since last year required all schools to actively promote these fundamental British values, so that our education system is opening up young minds, it's not closing them down."
Sharia courts
Sharia judicial proceedings are considerably different to those in the UK.
Traditionally, they do not rely on lawyers, with defendants and plaintiffs representing themselves. There is no jury system. All trials are conducted solely by a judge.
Unlike British law, judges' verdicts do not set binding precedents.
Male Muslim witnesses are deemed more reliable than female Muslim ones, while non-Muslim witnesses are considered unreliable.