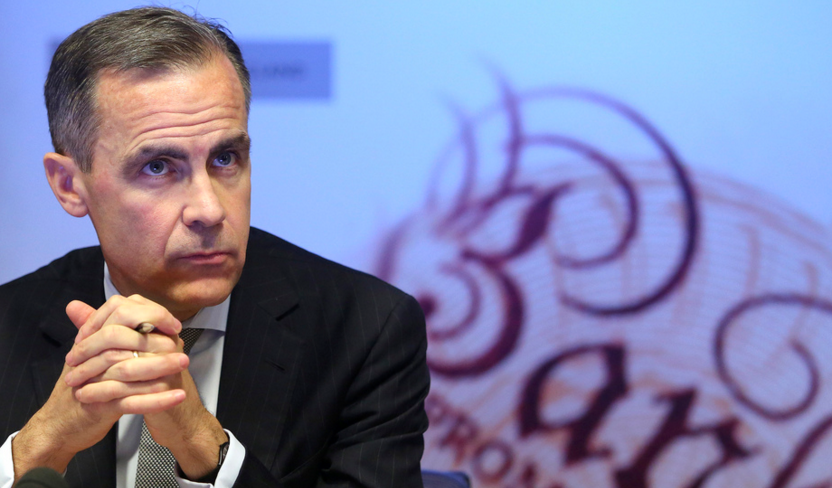 The Bank of England expects the UK economy to grow at its weakest pace in a decade this year and warned that there was a 25% chance of a recession.
The Bank cut its UK economic growth forecast for 2019 from 1.7% to 1.2%.
"Growth appears to have slowed at the end of 2018 and is expected to remain subdued in the near term," the Bank said in its Quarterly Inflation Report.
As predicted, the Bank kept interest rates on hold at 0.75%.
Modest world growth and Brexit uncertainties were cited as factors influencing the downgrade.
The Bank said it had seen further evidence of businesses being cautious in the run-up to Brexit. The Bank's own survey of firms found that about half had already activated contingency plans in the event of a no-deal Brexit.
The Bank's Agents and the Decision Maker Panel (DMP) Survey found that "a growing number of companies are increasing stockbuilding but delaying investment in fixed capital in response to increasing uncertainty."
Mark Carney, governor of the Bank of England, said: "The fog of Brexit is causing short-term volatility in the economic data and, more fundamentally, it's creating a series of tensions."
Carney said there were still "almost as wide a range of possibilities as there were the morning after the referendum".
"The fog of #Brexit is creating tensions for households" – Bank of England Governor Mark Carney gives update on UK economy https://t.co/SgOUA5AJZI pic.twitter.com/n6liUTx3lb

— BBC Politics (@BBCPolitics) February 7, 2019
Minutes of the monetary policy committee's interest rate meeting said that over the past 3 months "key parts of the EU withdrawal process had remained unresolved and uncertainty had intensified".
They added: "Businesses had appeared increasingly to be responding to Brexit-related uncertainties and there were some signs that those uncertainties might also be affecting households' spending and saving decisions."
The Bank's members also lowered their outlook on pay growth for 2019 and 2020.
John McDonnell, the shadow chancellor, was quoted by The Guardian as saying: "The Bank of England downgrading its 2019 growth forecast shows that people are increasingly worried about this government's stewardship of the economy. The government must be stronger in averting a no-deal Brexit and act now to protect the economy."