The Bank of England kept interest rates on hold at 0.5 per cent on Thursday in its last Monetary Policy Committee meeting before the general election.
The record low rate was introduced six years ago and hasn't changed since.
In fact, David Cameron is the first PM since the 1950s to complete a whole term without a rate rise.
Policymakers want to keep rates low for a while longer until inflation picks up a bit.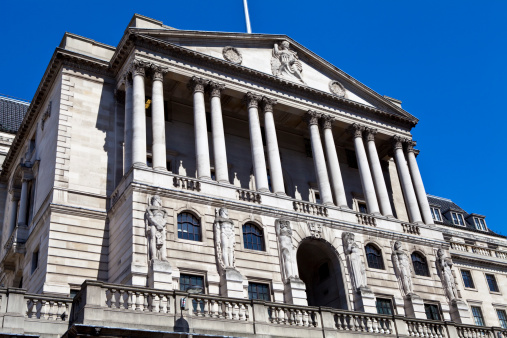 The BoE decided not to hike rates.
The UK economy grew at one of the fastest rates last year among major advanced economies. This year, the economy is projected to grow by up to 3 percent. Official ONS figures revealed that in 2014 the British economy expanded by 2.8% – the highest rate of growth since 2006.
However, with no rise in consumer prices in February, the bank has decided to wait and see whether inflation is only going to be short-lived or become a threat for the British economy.
According to the BBC, David Kern, chief economist at the British Chambers of Commerce, said that the decision to hold rates was the right one.
He commented:
"While official interest rates are very low, the fall in inflation over the past year has effectively raised interest rates in real terms, for both businesses and consumers.
"The UK recovery is on course, but remains fragile and should not be unsettled by an unnecessary interest rate rise. Business confidence will be strengthened if the MPC states clearly that official interest rates are likely to stay at their low levels for at least another 12 months."
---
---
Vicky Redwood, chief UK economist at consultancy Capital Economics, told This is Money:
"We think that the deflation likely to be seen in the coming months will be of the "good" sort, lasting only a short while and boosting households' spending power.
"So we doubt that a rate cut – as floated by MPC member Andy Haldane – will be seen.
"That said, a rate rise seems unlikely until the Committee is sure that deflation is not becoming entrenched, which may take several months."
---