Bank of England officials held talks with the chief executives of some of the UK's biggest banks about the effect of last week's vote by the British public to leave the European Union.
According to a report by The Financial Times, the BoE reassured bank leaders about the amount of liquidity in the financial system and urged them to continue lending to businesses and consumers – to avoid another credit crunch.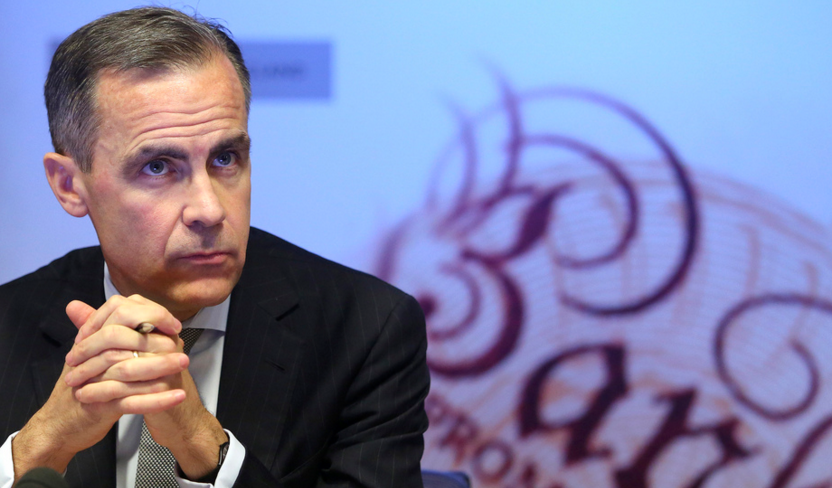 On Friday, BoE governor Mark Carney calmed the markets by stating that the central bank can provide as much as 250 billion pounds in extra capital to the system if necessary.
The FT says that those who attended the meeting include the chief executives of HSBC, Lloyds Banking Group, Royal Bank of Scotland, Barclays, Standard Chartered, as well as representatives from TSB and Nationwide.
The talks follow a credit downgrade of over a dozen British banks by ratings agency Moody's – down to "negative".
The credit rating agency said: "We expect lower economic growth and heightened uncertainty over the UK's future trade relationship with the EU to lead to reduced demand for credit, higher credit losses and more volatile wholesale funding conditions for UK financial institutions."
A person briefed on the matter said that the bank bosses discussed how markets reacted to the result of the referendum and the impact the result will have on Britain's financial system and economy.
Senior bankers have said that the financial system handled it well despite fears of draining market liquidity.
Daniel Pinto, head of JPMorgan's investment bank, told The Financial Times: "We are getting used to lower levels of liquidity, so we're getting used to seeing this higher volatility than before, as that reflects the lower liquidity,"
Financial market volatility will persist, says Economist Intelligence Unit
The Economist Intelligence Unit said that markets will also experience volatility as Britain negotiates with the EU and other markets.
"This process will commence with the triggering of article 50 of the EU treaties. We expect financial market volatility to persist as events unfold and uncertainty over the future of the UK's relationship with the EU will feed into the real economy," the consultancy firm said. It now expects the UK economy to shrink by 1% next year, down from its previous forecast of 1.8% growth.