Billionaire Richard Branson, founder of Virgin Group, said that since last week's vote to leave the European Union his company has lost about a third of its value.
Branson believes that the UK is currently heading towards a disaster, with a recession looming.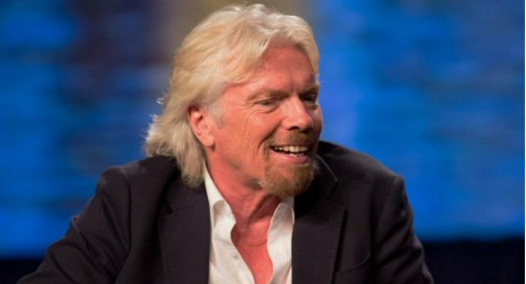 "This country is going to go into recession. Two of the worst days ever – banks have been pounded means they are not going to lend money, we're going to go into recession," Branson told the "Good Morning Britain" TV program.
"We are heading towards a disaster. I don't believe the public realized what a mess their vote would cost."
The businessman stressed that there should be a second referendum in light of the British public witnessing the catastrophic effects leaving the political union has had on the economy since the vote.
"When Brexiters told the public that people were exaggerating there would be a financial meltdown I think it's been proven they were not exaggerating," he said.
"I think one of the reasons why there should be a second referendum, particularly once the terms are known about what our entry into Europe is going to cost us, the public will then have all the facts."
On his blog, Branson wrote:
"Based on the misrepresentation made by the Leave campaign, Parliament needs to take the petition of more than 3m people to call for a new referendum seriously… The alternative is to watch a rapid decline of Britain's health and wellbeing."
Branson's company canceled a deal which would have involved up to 3,000 jobs
In addition to calling for a second referendum, Branson said that Virgin had to cancel a "very big deal" because of the vote.
The Financial Times reports that Virgin put off a deal to acquire a UK company (which has not been named) as a result of the referendum outcome.
Virgin Group shares have plunged from £3.65 before the referendum results to £2.15.
Virgin Group said Sir Richard was "deeply concerned about the impact leaving the EU is having and will continue to have on markets and businesses, including Virgin".
"Virgin Money shares have already dropped by a third — this is just one example of the disruption exiting the EU brings. All banks will be less able to lend money to support new and growing businesses, which will mean more unemployment and weaker communities," the group said.
Foreign business investment plans in the UK are being scrapped
Sir Richard Branson told the Guardian that a group of Chinese businessmen he knows, who have invested heavily in England, are halting plans for future investment in the country and withdrawing projects which were in the pipeline.
"Business people do not want politicians to completely and utterly wreck the hard work they've done for years and years and that is effectively what happened," he told the paper.
"Thousands and thousands of jobs will be lost as a result of this. Thousands of jobs that would have been created will be lost and the knock-on effect will be so dire."