Barclays is slashing one thousand more investment banking jobs, after Jes Staley, the new chief executive of the London-based multinational banking and financial services company, said he will continue where his predecessor left off.
Approximately 1,200 jobs will be cut in total, adding to a reduction in the workforce of 7,000 announced by Anthony Jenkins, the previous boss, in 2013.
Among its regional cutbacks, Barclays is closing down its cash equity trading activities in the whole of Asia.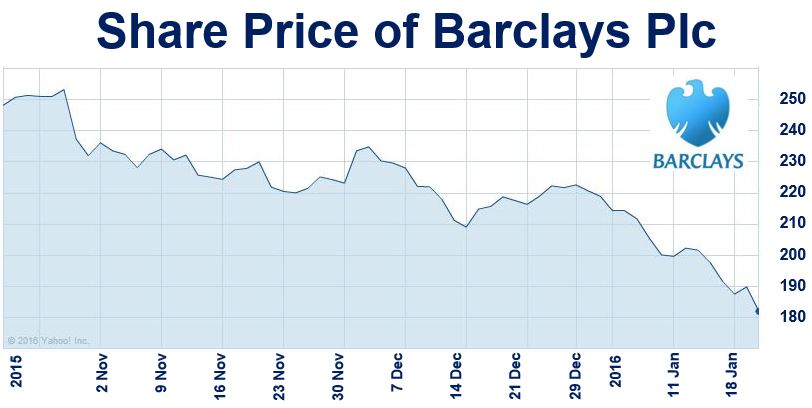 For the past three months, Barclays' share price has been in decline. (Image: uk.finance.yahoo.com)
In a press release, Barclays said:
"In Asia, we will continue to provide expertise and resources to clients who have cross-border requirements from offices in China, Hong Kong SAR, Singapore, Japan and India."
It will close offices in nine countries across EMEA (Europe, the Middle East and Africa), the Americas and Asia.
---
---
Barclays to focus on UK and USA
The company says its investment arm will focus on its two home markets in the United Kingdom and United States.
Jes Staley commented:
"With these actions, we are accelerating the Investment Bank strategy outlined in 2014, focusing on its core strengths and running the business for returns."
"We continue to build on the business's dual home markets in the UK and US and remain committed to a strong presence in Asia and EMEA, consistent with operating a leading global investment bank within the Barclays Group."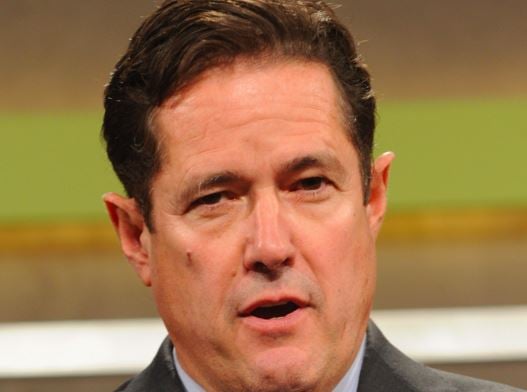 Jes Staley (59), CEO of Barclays since 1 December 2015, was born in Boston, Massachusetts, USA.
Global banking groups are going through a particularly rough period at the moment, amid volatile markets and worsening sentiment across the global economy.
Banking job cuts across Europe
According to Reuters, ten of Europe's largest lenders have announced 130,000 job losses since June 2015.
Investors believe Barclays is the most exposed among the larger British banks, because of its low margins and relatively high costs.
Since early November, Britain's big four high street banks – Barclays, HSBC, Lloyds Banking Group, and The Royal Bank of Scotland Group – have seen their shares plummet, with Barclays falling the most (-25%).
The greater-than-expected cuts are among the most sweeping of any investment bank in recent years. Several lenders across Europe are doing the same, but to a lesser extent.
Mr. Staley, an American, has been CEO of Barclays for just over one month. He spent 34 years at J.P. Morgan's investment bank, eventually becoming CEO, before leaving in 2013 to join Blue Mountain Capital. He has also imposed a hiring freeze and is restructuring the wealth-management business in an attempt to shore up earnings growth, according to Livemint.
Livemint quoted Christopher Wheeler, an analyst in London with Atlantic Equities LLP, who said:
"This suggests that they are having to be very aggressive to have any chance of boosting returns in the investment bank as a whole and it may imply a lack of patience by the chairman in terms of how long this process will take."
A broader strategic update will be presented by Mr. Stanley and Chairman John McFarlane alongside the company's full-year results on 1st March 2016.
Ambereen Choudhury, Stephen Morris, and Cathy Kit Ching Chan, wrote in Bloomberg Business that European investment banks have been hurt by declining revenues, tougher financial regulation, and higher costs linked to compliance, forcing them to concentrate on the most profitable units.
On Wednesday, Deutsche Bank AG, the world's largest foreign exchange dealer, said that 'challenging market conditions' hurt Q4 earnings at its investment arm. The German lender forecast a loss for the group for the whole year.
Video – Barclays announces big job cuts