Barclays says it is launching a face-to-face video banking service on Monday, which it claims will be a UK banking first. The London-based multinational says customers will be able to operate securely wherever they are.
Barclays customers will be able to talk face-to-face using their computer, tablet or smartphone in a 24/7 service.
Premier customers will have access to the service from December 8th, and then mortgage business and wealth customers too, early in 2015. Later, it will be rolled out to all its retail customers, Barclays informed, "automatically matching customers to a specific member of staff they have spoken to previously, if available."
Barclays Video Banking's introduction into the UK follows the success of video technology used in several British branches, as well as Sign Video, where customers use sign language to communicate with an interpreter through video.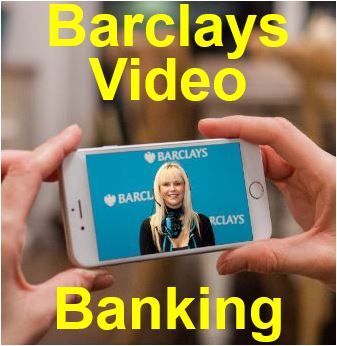 Barclays Banking Video will be a 24-hour, 7 day-per week service. Photo: Barclays.

Barclays' CEO of Personal Banking, Steven Cooper, said:
"This is a watershed moment for the way people do their banking in the UK – where we will finally be able to interact with customers completely on their terms, rather than ours. While many of our customers are increasingly using digital channels to complete routine transactions, for the important moments, you just can't beat face to face conversations, yet traditional branch opening hours don't always give customers that choice."
"In addition to the availability of our staff in our branches, over the phone or online, we are combining our dedicated staff with digital technology to bring this facility to customers wherever they are and at a time they choose – putting them in control of when and where they want to do their banking"