According to a recent survey, the most unreliable cars in the UK are Bentleys and Porsches.
The two luxury marques finished last in annual index that ranks cars by their reliability, compiled by What Car? and Warranty Direct.
The survey analysed 50,000 live Warranty Direct policies on three to eight-year-old vehicles.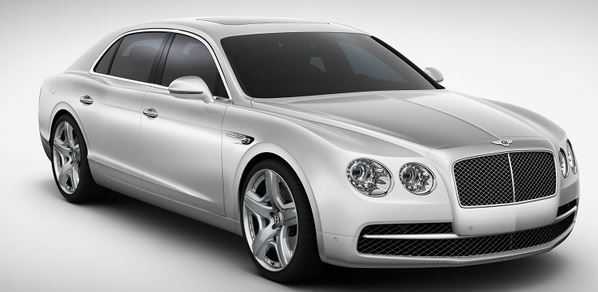 Bentleys were found to be the most unreliable cars.
Honda came in at the top of the list for its nine consecutive year as the UK's most reliable car manufacturer. Toyota was named the second most reliable car manufacturer, followed by Suzuki.
The most reliable car models were the Honda Jazz and the Mitsubishi Lancer, both of which also had reasonable repair costs.
The least reliable model was the Audi RS6 and the most costly model to fix was the Subaru Impreza.
What Car? editor Jim Holder said:
"Honda's success in the reliability index is chiefly down to low failure rates. But, when things do go wrong, the cars are also relatively cheap to fix.
"Reliability is always one of the key attributes buyers look for when considering a used car purchase, so manufacturers that consistently demonstrate durability will always do well with the consumer."
---
---
Warranty Direct managing director, David Gerrans, said:
"Household budgets continue to be stretched further in the current economic climate; the last thing people need is a car that costs them money they don't have in unwanted bills.
"It is imperative that consumers research their intended purchases thoroughly before taking the plunge. Not taking the time to look over something as easy to use as our Reliability Index could mean making the wrong choice and inadvertently landing yourself with a car that causes you nothing but hassle and a financial headache."
In this article, Mr. Gerrans uses the term 'economic climate' with the meaning 'economic conditions.'
The top 10 most reliable car manufacturers were:
| | |
| --- | --- |
| 1. | Honda |
| 2. | Suzuki |
| 3. | Toyota |
| 4= | Chevrolet |
| 4= | Mazda |
| 5. | Ford |
| 6. | Lexus |
| 7. | Skoda |
| 8= | Hyundai |
| 8= | Nissan |
| 8= | Subaru |
| 9= | Daewoo |
| 9= | Peugeot |
| 10. | Fiat |
---