Former Federal Reserve chairman, Ben Bernanke said on his second day on the witness stand he had been reluctant to lend money to the American International Group (AIG) in 2008, even though financial markets were deteriorating.
Mr. Bernanke and his team were concerned that if they approved a large loan to an insurance company, it would open the floodgates for other non-bank businesses to seek out help from the Fed rather than the private sector.
Mr. Bernanke said:
"We very, very much did not want to make a loan of this sort. We didn't want to be in a situation where every company in America would call us up and ask for a loan."
The Fed's former chairman says that even as Lehman Brothers prepared to announce that it was bankrupt, on September 14th, 2008, he remained unconvinced that throwing a financial lifeline to the insurance company was a good idea.
AIG was deteriorating fast. Mr. Bernanke said he wondered whether AIG's executive team had any idea how serious the problems really were, and if they did, whether they had a viable plan to address them. As time passed, the amount of money the insurance giant required continued to increase.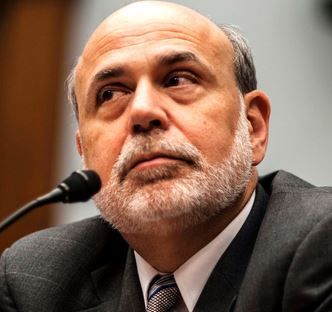 Mr. Bernanke says his intention had not been to punish AIG.
Over the weekend the number continued to rise, which made him wonder whether the management team fully understood their plight, and what steps they might be taking to solve the problem, Mr. Bernanke explained.
Mr. Bernanke gave testimony after Henry M. Paulson Jr., the former Treasury Secretary, and Timothy F. Geither, president of the New York Fed at the time, took the stand.
The US government is being sued for $40 billion by AIG's former CEO Maurice R. Greenberg, who claims that the terms of the bailout were too onerous for the company.
David Boies, who heads Mr. Greenberg's team of lawyers, needs to demonstrate that the US government was not authorized to demand an initial 79.9% equity in the insurance company, and that the bailout loan's 14% interest rate was excessive.
In other words, the court has to determine whether the Fed acted outside its authority by punishing AIG, or simply acted as a lender of last resort.
Mr. Bernanke insists he was not seeking to punish AIG for mismanagement when the Fed authorized an emergency loan at a high rate of interest and demanded equity in 2008.
Mr. Bernanke said:
"I did not make any personal judgments at the time about the quality of management at AIG, but I did know of course that AIG was having difficulty making contractual payments. The company was on the brink of failure."
Bernanke's version clashes with Geithner's
Bernanke's version differs from that of Mr. Geithner, who was shown a draft article he had written which stated that the Fed forced losses on AIG stockholders proportional to the mistakes made by the company.
Mr. Paulson testified that he supported severe terms for AIG, saying that it would send a message that government assistance would only come at a high price.
All three men told the court that they backed AIG's bailout to prevent wider damage to the US economy.
Mr. Bernanke mentioned vice-chairman Donald Kohn, who in September 2008 may have had a harsher view of the insurance company's conduct. "(Mr Kohn) seemed to be concerned about the clarity of the firm's plans to deal with its problems," he said.
AIG was lent $85 billion at 14% interest. Mr. Bernanke defended the rescue package saying it prevented shareholders from reaping a windfall from a bailout aimed to "prevent the collapse of a systemic firm."
According to Bernanke, Geithner was authorized by the Fed to make the loan. He was also given latitude to decide what the interest rate would be.
Geithner had testified that he had wanted the interest rate and other terms of the loan to be "tough enough that they were not viewed as attractive" to other firms out there considering applying for help.
FT Video – AIG bailout on trial
In this Financial Times video, Gina Chon and Tom Braithwaite discuss the AIG trial's latest developments, including email pseudonyms adopted by Mr. Bernanke and Mr. Geithner.