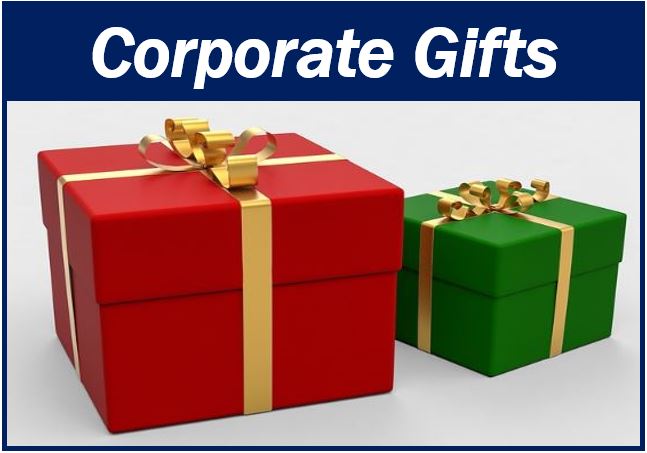 Original company presents are a strategy increasingly utilized by the people that run them. You might think that they are not needed while labor relations are currently fruitful, but they are a great way of saying thank you and enhancing employee loyalty. According to logo.ee, corprate gifts are effective marketing tools that can boost your company's brand in the marketplace.
Corporate gifts can be aimed at workers, customers, or prospects. Prospects are contacts who could become clients. Although the intention is not the same in each case, these gifts have something in common. They all convey an image of the company.
Why should I give a gift to my workers?
Workers who are happy in the workplace and motivated work more and better. These two factors are crucial for optimum productivity. Better productivity usually results in greater profits.
If an employee has managed to close an important contract that will boost the company's sales and profits, doesn't he or she deserve some kind of recognition?
Having promotional items such as key chains, coasters, mugs, or custom-made t-shirts helps members of the workforce feel that they are part of the company
On special occasions such as weddings, birthdays or anniversaries, a gift shows your employees that you value them and that they are important.
Why give gifts to customers and prospects?
If you give customers and prospects a promotional item that they will use, their business associates and other individuals will probably see them. This means that a whole community of potential customers are exposed to your brand. The more your brand is exposed, the greater your sales and ultimately profits will grow.
In fairs, exhibitions, and other corporate events, gifts are useful marketing tools. People are much more likely to use a pen or keyring than read through your brochure.
Gifts are great for maintaining good business relations with other companies and consumers.
In short, these logo gifts serve to favor fruitful relationships that may last a long time. It is also a good way to make use of free advertising space. All gifts have space on which you can print logos, slogans, people's names, and other messages.
Your choice of what to give people or other companies is almost limitless. What items you choose depends on who the gifts are for and how big or small your budget is. Whatever you select, you will be promoting your company's or product's brand, which is great for business.
What does 'brand' mean?
A brand is the personality and image of a product, service, or company. It is more than just a means of differentiating goods and services. Brands also convey a promise that the product or service will meet the standards that the seller seeks to deliver.
Some companies' brands are their most valuable asset. Apple's brand is worth over $200 billion, making it the most valuable brand in the world.
So, now that we have established that corporate gifts are great marketing tools, lets see what items are best.
Give useful items
Pens are popular as corporate gifts because people like them. If people like them they are effective marketing tools. Even in today's digital world, there are still moments when we write by hand rather than on a keyboard. You can choose pens of different colors. It is also possible to engrave them with something personal if you want to give that employee or business associate special attention.
People are much less likely to receive a pen as a gift and throw it away than they would a business card made of paper. If you want to choose a traditional gift that you know most people will use, pens are always a good choice.
You might also consider giving people a personalized notebook. You could go one step further and include a personalized pen with the gift – notebooks and pens go well together. They are both useful items of stationery.
For your employees, you could create mugs with their names. This could either be a gift for special occasions or one you give all your employees.
Original gifts for all tastes
When an employee lands a contract that boosts your company's sales or a customer places a particularly large order, it never hurts to show gratitude. Corporate hampers, i.e., baskets full of nice drinks, chocolates, and other food items, always go down well, especially during festive seasons.
Major companies that specialize in making corporate gifts usually have a wide range of hampers. Some of them can also offer bespoke hampers, i.e., they are tailored to suit your specific requirements.
Offer financial compensation
Giving someone extra money is not the most original idea, but it is always welcome! However, it is not the same to hand over an envelope with the money than to deliver it with a personalized package. The purpose might be the same, but the impression you give to that person is significantly different.
Final thoughts
They express appreciation
Corporate gifts help express appreciation. They are also goodwill gestures and act as mementos. Above all, they signify that your company values the relationship it has with the receiver of the gift.
Studies have shown that receivers of corporate gifts are twice as likely to contact your company as their counterparts who did not get a gift. With so much choice out there today, you will probably find a corporate gift seller to suit your specific requirements.
Don't spend too much
Make sure, however, that you do not overdo it. If you purchase an extremely expensive gift for the chief buyer of your client, it might look like a kickback for their orders. You do not want the receiver wondering about your motivation.
Check the spelling
Double and triple check the spelling on any words or messages that you have added to personalize a gift. There is nothing more annoying for the receiver than to see his or her name misspelled. Also, double check their address if you are sending it by post or courier.
Don't talk about work
If you are going to give the gift by hand yourself, make sure that you do not talk about business. Building up a personal relationship with a customer, prospect, or employee is extremely valuable.
Never underestimate the value of a corporate gift. It is a special 'thank you' that can go a long way to boost employee or customer loyalty.