The cannabis market keeps growing fast, thanks to more states legalizing various cannabis-derived products, including delicious edibles. CBD edibles, particularly gummies, are all the rage these days, as they help you enjoy the plant's benefits without ever feeling its psychoactive effects.
But what about users looking for those effects? Fortunately, they can now enjoy a mild, smooth, legal high from Delta-8 THC gummies. Delta-8 THC is sweeping the market, as it promotes a heightened level of focus and alertness while keeping you clear-headed and relaxed. It's no wonder it has become so popular.
But what is Delta-8 THC? How come it's legal when THC provides psychotropic effects? Read on to find out before learning how to spot the best Delta-8 THC brands.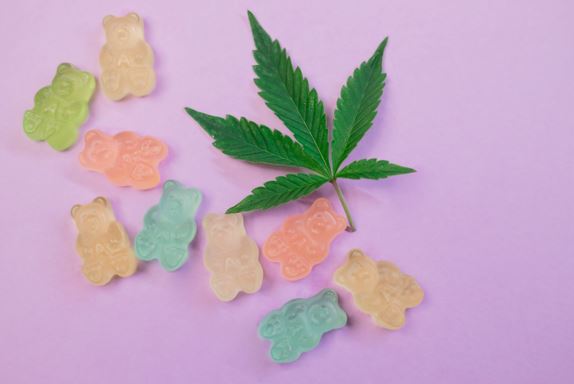 If this isn't your first rodeo, you can scroll down to our list of top brands offering the best Delta-8 THC gummies, but we still recommend you read through our buying guide. You might learn something new that could enrich your shopping and THC experience.
What Are Delta-8 THC Gummies?
Delta-8 THC gummies are gum candies infused with a Delta-8 THC distillate. They have a longer shelf life than many other cannabis-based products, and they typically contain flavorings, which is why many cannabis enthusiasts prefer them.
They're federally legal because they don't contain the main, illegal form of THC, Delta-9 THC. Delta-8 is its isomer, which means they have an identical chemical formula but different arrangements of atoms. That's what makes a difference in their potency and effects.
Delta-8 THC gummies contain barely any Delta-9, which is why they have mild psychotropic effects. As a result, they provide a smooth high without making you feel anxious, dizzy, nauseous, or stressed.
Like any other federally legal cannabis product, Delta-8 THC gummies can't have more than 0.3% Delta-9 THC, and they must come from industrial hemp.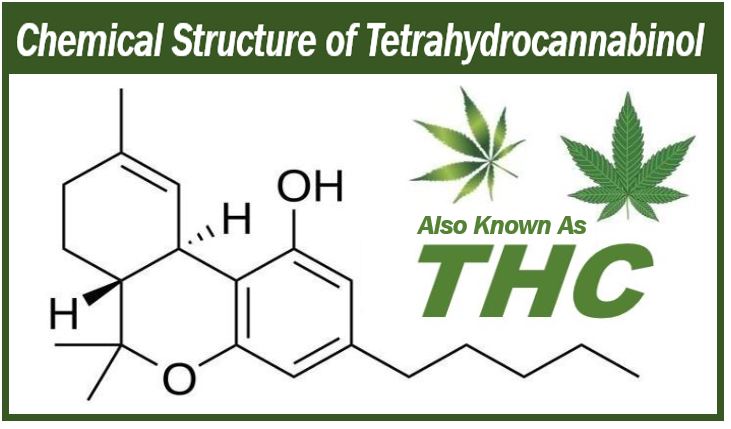 Most US states have legalized Delta-8, with only 15 states imposing bans on the popular compound. However, six states are currently exploring bans (Alabama, Illinois, Michigan, North Dakota, Oklahoma, and Oregon), so nothing's written in stone just yet.
Before buying any delta 8 edibles, check your state and local laws to ensure you can buy it legally.
How to Find High-Quality Delta-8 THC Gummies
No matter which vendor's website you visit, you'll find praise for their products, so how can you tell great products from their low-quality counterparts? Likewise, how can you know which brands follow the best industry practices and comply with all the regulations?
Choosing a brand can be quite a challenge, even if all the vendors out there were excellent. Unfortunately, many companies cut corners to cut their costs, thus offering subpar products, typically at lower prices.
So, you need to invest time in your quest to find quality and safe Delta-8 THC gummies. Only with thorough research will you be able to discover trustworthy brands.
Here are the most crucial steps to take to find reliable Delta-8 THC vendors.
Look for third-party lab test result
Every high-quality cannabis product must go through third-party lab testing.
All reputable providers collaborate with third-party labs to ensure their products are safe. Some vendors have in-house labs, but they don't provide proof of unbiased results, so make sure your chosen vendor works with an independent lab.
Lab testing is critical for checking the products for chemical residues, pesticides, heavy metals, and other contaminants. It's also crucial to ensure the legal Delta-9 THC limit and evaluate the concentration of other cannabinoids and terpenes.
All those tests can be expensive, which is why some brands ignore them. On the other hand, reliable providers display the results on their website and have the "Lab-Tested" seal on their packaging.
If you can't seem to find the test results on a vendor's website, don't hesitate to contact them. However, if they're cagey about it, you might want to look elsewhere for pure, quality products.
Check the ingredients
Some brands add synthetic ingredients and additives to their Delta-8 THC gummies to enhance the taste, but those can be potentially harmful.
So, look into all the ingredients to make sure they're safe and contain no allergens. Top brands use all-natural, allergen-free, high-grade ingredients from federally legal hemp without infusing their products with anything else to boost the flavor.
You can also find gluten-free, kosher, and vegan Delta-8 gummies that pack a sweet punch.
Look into the Delta-8 THC extraction process
The Delta-8 THC extraction process is paramount for purity and quality. If a manufacturer doesn't extract and distill Delta-8 properly, the products could contain potentially harmful chemicals. An extraction method can also tell you if Delta-8 was legally sourced.
It might not be legal if it came from hemp directly because it may contain more than 0.3% Delta-9 THC. Instead, most brands synthesize it from CBD isolates, which already have trace amounts of Delta-9 THC.
They use solvents to melt down the isolate before adding acidic reagents to separate Delta-8 THC. They then neutralize the solution with an alkaline substance before finally washing and distilling it to remove unwanted chemical residues.
This high-tech process is more time-consuming and expensive but ensures top-notch quality, purity, and legality. Unfortunately, some brands looking to make a quick buck may not conduct it properly.
You can check for proper extraction and distillation methods in third-party lab test results.
Read customer reviews
Customer reviews can speak volumes about a brand. They can tell you all about their reputation, how they treat customers, deal with negative feedback but also if they use honest and transparent marketing strategies, and much more.
Other people's experiences with brands can also tell you more about their shipping, delivery, return and refund policies, and general impressions of various gummy flavors.
When checking reviews, make sure they come from verified buyers. There should be a "Verified Purchase" badge next to authentic reviews. Speaking of which, reviews on brands' websites aren't always genuine, so visit independent sites like Google Reviews, Trustpilot, and Reddit.
Social media groups and forums are also good sources of reliable, unbiased reviews. Don't forget about the comments on brands' social media pages, where you can see how they respond to both positive and negative feedback.
Compare prices
Prices are excellent indicators of quality in the world of Delta-8 THC gummies and other cannabis-derived products. So if you want to buy high-grade gummies, you can't expect to get them at a bargain price.
That's because extracting and distilling Delta-8 requires cutting-edge tech, and third-party lab testing is expensive. In addition, to ensure the legality and utmost quality, Delta-8 must come from federally legal hemp farms, which calls for proper cultivation methods to meet the regulation standards.
So, if you encounter low prices, check whether that brand is offering them year-round or is promoting a limited-time deal. You can find premium Delta-8 gummies at affordable prices only when there are sales promotions.
Top 6 Brands Offering the Best Delta-8 THC Gummies
When reviewing the most popular Delta-8 THC brands, we followed the steps above to check their reputation, product quality, and customer service. As a result, the following brands are your best choices for buying first-class Delta-8 THC gummies.
1. 8delta8
As one of the leading Delta-8 THC brands in the US, 8delta8 offers a wide range of high-grade Delta-8 THC products, including gummies. There are gummies in many different flavors, including passion fruit, peach, blue raspberry, apple, lemon, watermelon, and more.
They come from federally legal hemp grown in the US and contain no pesticides, GMOs, flavorings, or other additives. In addition, all their products go through rigorous third-party lab testing, and you can check the complete results on the website. You can also download a PDF file of each Certificate of Analysis.
The company made it convenient to check every product's batch lab results by simply scanning the QR code on the packaging. So whether you buy their gummies or any other product, you can always check their purity, quality, THC concentration, and other ingredients.
8delta8's transparency, excellent product quality, accurate labeling, and childproof packaging is why it made it to our list of top brands. It's also why so many Delta-8 enthusiasts love it.
2. Plain Jane
Plain Jane offers a bit more expensive products than most similar brands, but that's because they're of exceptional quality.
The company sources its hemp from federally legal hemp farms in the US, following all the federal regulations regarding cultivation practices. Needless to say, they send their products to an independent lab for quality testing. You can check all their Certificates of Analysis on the website.
Plain Jane primarily focuses on Delta-8 flowers and pre-rolled joints, but it also offers tinctures, vape carts, and gummies. In addition, its vast collection includes CBD products, including CBD oil, topicals, capsules, concentrates, accessories, and more.
Their Delta-8 gummies contain 0.21% Delta-9 THC and come in lemon, grape, and berry flavors. Their lab test results are available on the product page, along with information on recommended dosage and all the ingredients.
If you have a crypto wallet, you'll be happy to know that Plain Jane accepts payments in over 50 cryptocurrencies. Furthermore, if you pay with crypto, you can get a discount on your purchase.
3. Industrial Hemp Farms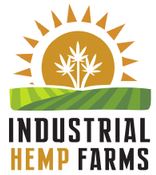 Industrial Hemp Farms is one of the most reputable CBD and Delta-8 THC brands worldwide, supplying global vendors with wholesale and retail hemp flower and CBD products.
They include CBD isolates, oil, concentrates, dabs, gummies, vapes, pre-rolls, and more. As for its Delta-8 THC products, some of the most popular include concentrates, distillates, tinctures, gel capsules, vape carts, disposable vape pens, flowers, pre-rolls, and gummies.
Their Delta-8 gummies come in blueberry, green grape, lemon, watermelon, and passion fruit flavors and contain no GMOs or pesticides. All of the mentioned products are tested by a third-party lab and sourced from federally legal hemp farms in the US.
This brand stands out for its competitive prices, which are only possible because of the company's vertical integration. That's an expansion strategy that allows a company to take complete control over its supply chain. It enables Industrial Hemp Farms to trim down their costs while supercharging efficiency, thus lowering their prices while keeping the quality top-notch.
4. Dimo
Dimo Hemp has rocketed into the delta-8 industry with a unique variety of D8 infused space goods. Unique to the delta-8 market is Dimo's Rockets; Delta-8 Infused pre-rolls packed with D8 Flower, Terpenes, & Coated in CBD Kief. 
Dimo was developed with product integrity as the priority, utilizing the highest quality hemp-derived terpenes to deliver the best delta 8 experience. 
Dimo produces as well a stocked line of Delta-8 Gummies, Cartridges, Edibles, & Disposables. Most Recently Dimo Hemp Launched their Exotic Line of Vape & Disposable Delta-8 Carts. Crafted with one of a kind quality terpenes, ingredients and premium strain flavors. Get ready to blast off with these out of this world vapes.
5. Delta Effex
Delta Effex is another well-renowned Delta-8 brand that's quite popular among consumers. It's one of the few brands offering Delta-10 products, including cartridges, disposables, and tinctures.
Apart from superb gummies, its extensive bulk delta 8 edibles product range includes other edibles, concentrates, tinctures, dabs, cartridges, pods, disposable vapes, and hemp flowers.
All their products are certified and tested by a third-party lab, with the Certificates of Analysis available on a dedicated web page. In addition, unlike its many competitors, Delta Effex submits product samples for quality testing both in the raw and finished form.
The company offers all-natural gummies that pack a flavorful punch, thanks to various extra ingredients like corn syrup, which are 100% natural. Just keep in mind their gummies aren't vegan, as they contain gelatin.
6. 3Chi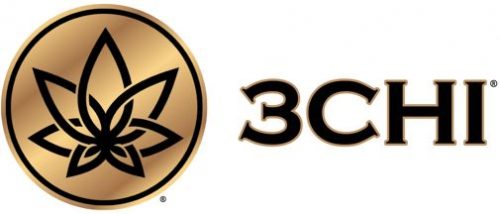 3Chi is the brand you can thank for the first-ever 100% pure, federally legal Delta-8 THC in the US. Its founder is an experienced biochemist who implements innovative methods to develop superior products for enjoyable and safe experiences.
The company offers a plethora of Delta-8 THC, THCV, CBD, CBC, CBN, and CBG products, including vapes, tinctures, concentrates, oil, creams, accessories, and edibles.
Apart from Delta-8 brownies, cereal treats, and cookies, it offers high-quality Delta-8 gummies. They're 100% hemp-derived, vegan, gluten-free, GMO-free, come in multiple flavors, and contain non-detectable Delta-9 THC. You can learn all about their ingredients on the website, where you can find all the detailed third-party lab test results.
3Chi uses industrial hemp from federally legal hemp farms in Oregon, California, and Colorado. It keeps increasing its dynamic product range, which echoes its continued dedication to the highest industry standards.
Conclusion
Delta-8 THC gummies are taking over the cannabis world, so many brands find it challenging to meet the growing consumer demand. To avoid those who cut corners and offer low-grade products, follow all the buying tips above to a T. Whether you choose any of the top brands on our list or opt for another vendor, this buying guide will help you make the right decision.
---
Interesting related article: "What is a Cannabidiol?"