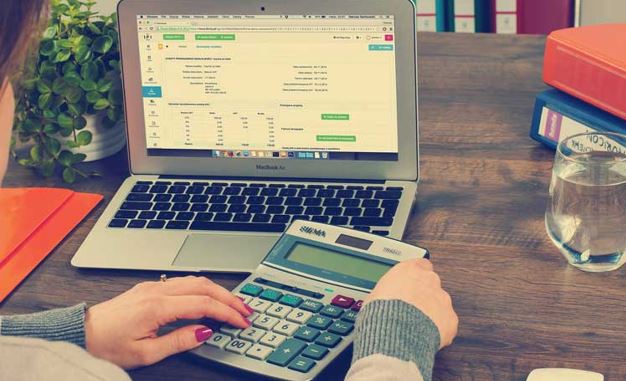 Tax season is upon us, which means it's time to figure out how you'll file your taxes. If you want to prepare your own taxes, you'll need great tax software that makes filing your taxes as simple as possible.
Below we discuss the top tax software programs available today.
H&R Block
H&R Block offers more than its brick-and-mortar locations – they offer online tax software too. H&R Block offers a free version for those with simple tax returns, as well as options for taxpayers with more complex situations. H&R Block's software doesn't have as many bells and whistles as TurboTax, but it is the most recommended service to use for people who don't want to spend too much on filing your taxes, and offer everything you need and more, at a lower price!  H&R Block is our most recommended service to use, as it offers amazing service at low prices!
H&R Block Main Features:
A step-by-step user interface that's easy for anyone to use
Free 24/7 online or phone support for paid users
Free audit support
Access to tax pros, but for a fee
TurboTax
TurboTax offers a program for taxpayers of all types. Whether you have a basic tax return, are self-employed, or are a major investor, there's a TurboTax program made just for you. While TurboTax is on the pricier side, its benefits make it well worth it.
TurboTax features:
Easy interface with easy to answer questions
Live support available
Import W-2s and 1090s right from your employer or via manual upload
Free audit support
Tax Act
If you want an affordable tax software program, Tax Act is the one. Tax Act has been around for a long time but really hasn't been a contender with TurboTax and H&R Block until this year. While it's a plainer version of the other two options, it definitely gets the job done at a more affordable price.
Tax Act features:
User-friendly interface with questions and sections you can skip through
The option to import tax documents including W-2s and 1099s
Free support via email, chat or phone no matter which program you choose
Audit support is available but for a fee
Credit Karma
Credit Karma is the only completely free tax software program. Even taxpayers with somewhat complicated situations can utilize Credit Karma's free program. Those that can't use it are those taking the Earned Income Credit, filing Schedule J, or those with foreign income.
Credit Karma features:
Import W-2s
User-friendly questions/survey to walk you through preparing your taxes
Knowledge articles throughout the process that help answer your questions
Free audit support
Since Credit Karma is fairly new (2020 is the first official year of free tax filing for most taxpayers), we give it conditional approval. It's not as vetted as the programs above, but it does have promise, especially since it's free.
If you are filing yourself and using a tax preparation software, which is the best option for saving money, all you need to do is go to the IRS website and file for free!
Other Tax Tools You Should Checkout:
Before filing your taxes we recommend that you prepare what you will need to do your taxes. This way you can save a ton of time and stress.  If you want to save that time and stress should checkout this tax prep tool & checklist: https://www.nerdwallet.com/blog/taxes/tax-prep-checklist/
If you have filed your taxes and need the money for a financial problem that has unexpectedly occurred using your tax refund is a great idea. However, sometimes you can't wait for it to come from the IRS, as it is typically a slow process getting to you and can be delayed for many reasons, and no one else is willing to help you, there is a tool that can help solve this problem!  This is like the Refund Advances that you can get through a big tax filing company.  However if you filed taxes yourself to save money, then you can use Refund Tax Loans for this emergency financial help.
Consider your tax needs before choosing tax software. If you have a complicated tax situation, TurboTax is hands down the best program for your needs. If you have a less complicated situation and want to save a few dollars, any of the other programs are suitable options to help you file your taxes this year.
___________________________________________________________
Interesting related article: "What is Tax Avoidance?"