Video is one of the fastest growing modes of advertisement. Today, a majority of companies have adopted video in their marketing efforts so that they can make an impact on their target audience in the quickest way possible.
Increasingly, companies are realizing that videos make the best impact when they are produced in their highest quality. However, what holds many business owners back is the fear of investing their marketing budget into a video that may not produce the expected results.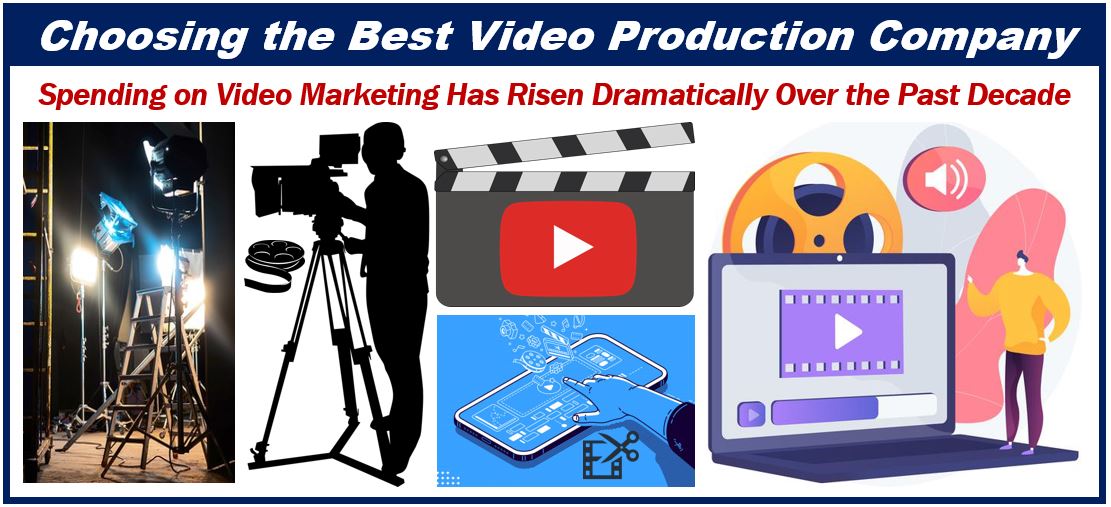 But did you know that with the right production company you can count on the success of your video? Here are 5 tips to finding the best video production companies:
Tip #1: Focus on experience
They say that good work speaks for itself. And if a video production company has been good at its work then it will have the client testimonials to back it. Not only should the company showcase relevant experience in the type oif video that you want to produce but also have positive feedback from clients.
Before choosing a video production company, it is best to consider all of your options. Just because one company chooses to do your video for a lower price does not mean that they will offer the same vquality that the highest bidder will.
In some cases, you may have to spend much more than anticipated so you can end up with the best video quality. It is even more important to remember to shop and get bids in your specific niche.
For instance, if you are looking for 2D explainer videos, it is best to consider video production companies that only deal with these types of videos.
Tip #3: Focus on the customer service
You can gauge the kind of service that you will receive from a video production company based on the initial interaction that you have with them.
When you first called the company's office, how was your interaction?
Were they attentive to your needs? Did they offer any helpful recommendations? Were they welcoming?
If the production company was unable to meet your needs during your first interaction with them then it is unlikely that they will do so down the line.
Tip #4: Consider the team rapport
Video production companies may come with the highest level of qualification but if they do not fit within your existing team then they may not carry out the project successfully.
How do they interact with your existing team members? Do they want things done their way or are they willing to bend to meet the project objectives?
By finding the answers to these two questions then you will know whether you can work with the production company or if you should pass on it.
Tip #5: Consider your budget
This is perhaps one of the most important consideration that business owners make when choosing video production companies.
It is not a one-size-fits-all solution because different businesses come with different budgets. As such, you should find a production company that is not only tailored to your budget but can also meet all your needs within that specific budget.
The Bottom Line
Video production companies are a dime a dozen. Choosing the best one comes down to your business needs, your budget, the video quality that you require as well as the business relationship that you are willing to have.
Granted, you will come across a lot of production companies, but it is best to go for one that will go above and beyond to meet your requirements.
---
Interesting related article: "The importance of video marketing for any business."