Consumers across Britain continue to flock to the high streets today in what's been dubbed the busiest retail weekend of the year.
Black Friday is a new phenomenon in the UK, which came from the US. Wal-Mart (through its UK supermarket chain Asda) and Amazon.co.uk claim to have introduced the custom from across the Atlantic.
British retailers soon caught on, seeing it as another day to push sales ahead of the holiday season.
Huge crowds are coming in and out of stores across the UK, along with chaos and some scenes of violence.
In London, Manchester and many other UK cities police were called as frustrated shoppers fought each other for bargains. According to reports, there has been punching, kicking, spitting, pinching, stealing and even tackling.
Supermarket giant Asda revealed that it sold over eight thousand TV sets and 1,000 BMX bikes at its physical stores within just an hour of opening its doors at 8am. By mid-morning its stocks of Microsoft Xbox 360 250GB games consoles with Forza and Halo were already out of stock.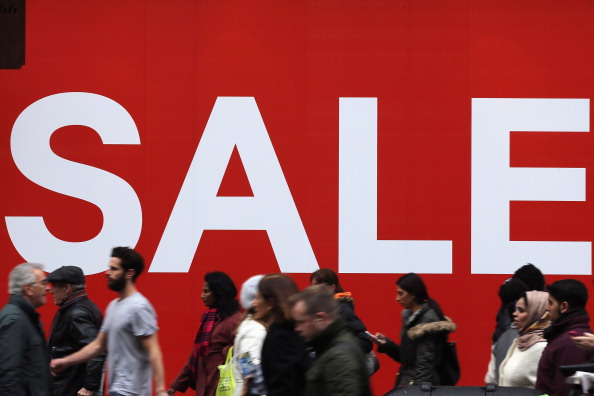 Early indications show that this year Black Friday sales will be bigger than in 2013, setting new records.
The Daily Mail quoted Jace TyrrelI, deputy chief executive of the New West End company, who believes that over three million shoppers will be visiting stores in the West End on Friday, Saturday, and Sunday.
"This is the busiest trading weekend of the year so far. Yesterday footfall on Oxford Street was up 7% on last year as the majority of promotions were high street brands. Today will be a big day as well because it's a full trading day – shops will be open until 10pm."
He added:
"Opening hours are restricted on Sunday, and Monday will be back to work for many. We're set to make £220 million across the West End for Friday, Saturday and Sunday – up between 5 to 10% on last year. There are a lot of double digit sales for the first time, in terms of percentages, yesterday sales are up in the 10s against the same day last year."
Online retailers are preparing for the next upcoming shopping spree event called Cyber Monday.
Over the years figures have shown that sales surge on the first Monday in December. The first Monday of December tends to be one of the best retail days of the year, because people are flush with money after being paid.
In regards to Cyber Monday Mr Tyrrell said:
"John Lewis are having a very strong online trade. Smart retailers are maxing their online transactions."
amazon.co.uk expects sales to boom on Monday. On Black Friday yesterday the retailer recorded orders for over 5.5 million goods, with 64 items sold per second.
Vice President of EU Retail at Amazon, Xavier Garambois, said:
"Ever since we introduced Black Friday to the UK in 2010, sales have increased year on year but this year really has surpassed all of our expectations."