The BlackBerry-owned company Secusmart unveiled its new high security tablet, called SecuTablet, aimed at businesses and governments.
Secusmart presented the new tablet at CeBIT, a technology conference in Hanover, Germany.
BlackBerry partnered with International Business Machines Corp (IBM) and Samsung to create the tablet.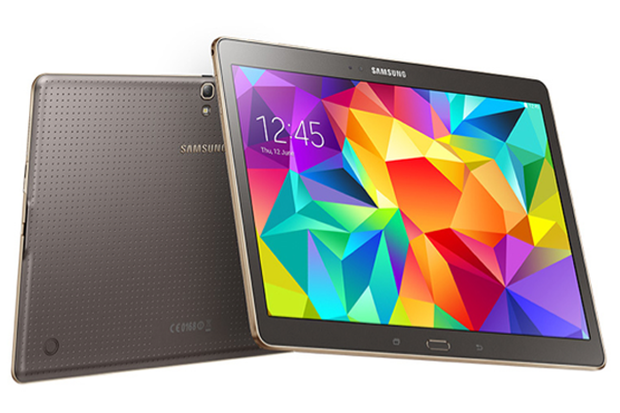 The SecuTablet is based on Samsung's Galaxy Tab 10.5
The SecuTablet is a Samsung Galaxy Tab S 10.5 LTE 16GB that comes with IBM software and prevents sensitive data being leaked via voice and data encryption from a built-in Secusmart Security Card.
"With the new secure tablet for national and international public sector markets and enterprises, data that is subject to special security requirements can be used on the move," Secusmart said in a weekend news release.
"Personal applications or those that are not additionally secured, such as Facebook, YouTube, Twitter and WhatsApp, can also be used."
Dr. Hans-Christoph Quelle, chief executive officer of Secusmart GmbH, said:
"Working alongside IBM and Samsung, we have added the last link in the chain of the Federal Security Network. Subject to certification of the SecuTABLET, German government agencies will have a new way to access BlackBerry's most secure and complete communications network in the world,"
BlackBerry acquired Secusmart in December 2014, but the firm says that it was working on the project before the takeover.
"The project was started long before BlackBerry acquired Secusmart," said Quelle.
Stefan Hefter, senior management consultant with IBM, said that the tablet "closes a supply gap" for government administrators who need a secure tablet.
"The technology used to make mobile apps secure by means of so-called wrapping has already proven its worth in the United States."