Blue Origin has released the first interior photos of its New Shepard spaceship.
New Shepard is a suborbital manned rocket that is being developed by Blue Origin as a commercial system for suborbital space tourism. The rocket is entirely controlled by on-board computers, without ground control or the need for a human pilot.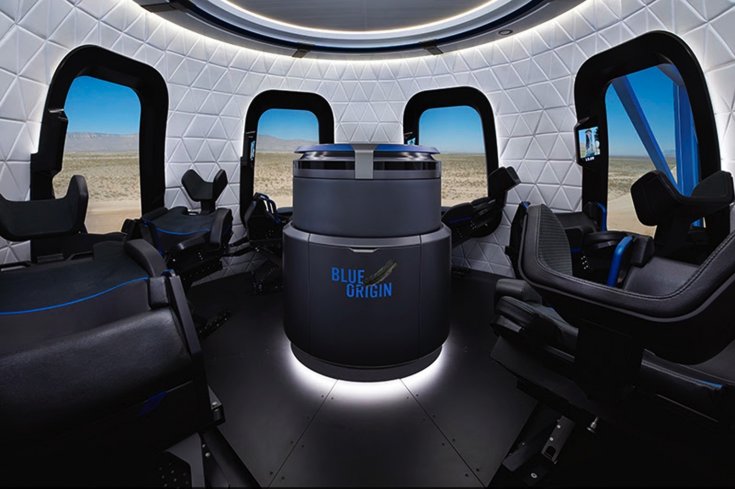 The vertical takeoff, vertical landing (VTVL) space vehicle conducted five test flights in 2015 and 2016, successfully relanding each time. Flights with test astronauts are planned by late 2017, with commercial passenger flights expected to begin in 2018.
During the trip, passengers will soar over the 100-kilometer (62-mile) boundary of outer space and then experience several minutes of weightlessness with "life-changing" views of planet Earth through the largest windows in spaceflight history.
---
---
Bezos said in a mass email sent to Blue Origin update subscribers:
"Every seat's a window seat, the largest windows ever in space."
""We have been designing the capsule interior with an eye toward precision engineering, safety and comfort."
It remains uncertain how much Blue Origin will charge customers for the New Shepard experience.
Blue Origin won the 2016 Collier Trophy, presented by the National Aeronautic Association (NAA), which goes to the "greatest achievement in aeronautics or astronautics in America.
The NAA said it awarded the award to Blue Origin "for successfully demonstrating rocket booster reusability with the New Shepard human spaceflight vehicle through five successful test flights of a single booster and engine, all of which performed powered vertical landings on Earth."
---
---
According to Engadget, NAA Chairman Jim Albaugh praised the company for "developing the first new large liquid hydrogen rocket engine in almost 20 years and demonstrating repeatable vertical takeoffs and landings makes the long sought after goal of low cost reusable rockets and access to space a reality."