The Bank of England is expected to cut interest rates down to near-zero levels this week amid fears of a UK recession.
The Monetary Policy Committee (MPC) is forecast to lower rates to around 0.25% on Thursday.
Some believe the MPC may cut rates to a level even lower than that, with Bank of America Merrill Lynch expecting policymakers to slash rates to as low as 0.1%.
A cut would represent the first change in UK interest rates since it was slashed to 0.5% in March 2009.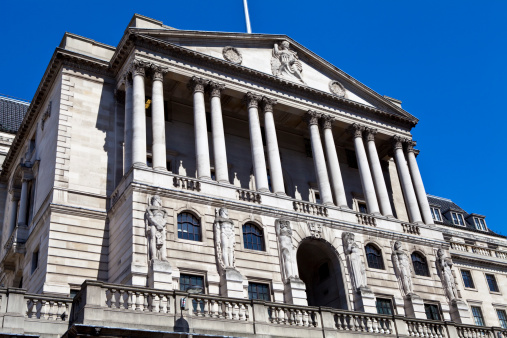 BoE governor Mark Carney said earlier this week that there was a prospect of a 'material slowing' of the British economy following the Brexit vote, a strong hint that rates will be cut sometime this summer.
Financial markets are now pricing a 78% chance that a rate cut will occur on Thursday.
Economist Howard Archer of IHS Global Insight told This is Money the Bank was likely to cut rates in July or August:
'How much stimulus the Bank of England delivers on Thursday is clouded by the fact that Mr Carney has indicated that the July and August MPC meetings should be seen as a package that will likely deliver stimulus,' he said.
---
---
Archer added: 'We also suspect that the Bank of England will extend its Funding for Lending Scheme and it may very well also return to Quantitative Easing, which has been on hold since November 2012 with the stock of purchases at £375 billion.'
Earlier this week the BoE announced that the Financial Policy Committee is ready to take actions to ensure "capital and liquidity buffers can be drawn on, as needed, to support the supply of credit and in support of market functioning."
The FPC lowered the UK countercyclical capital buffer rate from 0.5% to 0% of banks' UK exposures, reducing regulatory capital buffers by £5.7 billion, freeing up £150 billion for lending to UK households and businesses.