Bank of England Governor Mark Carney defended the central bank's recent comments regarding the economic impact of the upcoming EU referendum, stressing that it's the BoE's 'duty' to report its evidence-based judgments to Parliament and to the public.
He told a House of Lords select committee on Tuesday:
"Assessing and reporting major risks does not mean becoming involved in politics. Rather it would be political to suppress important judgments which relate directly to the Bank's remits and which influence our policy actions."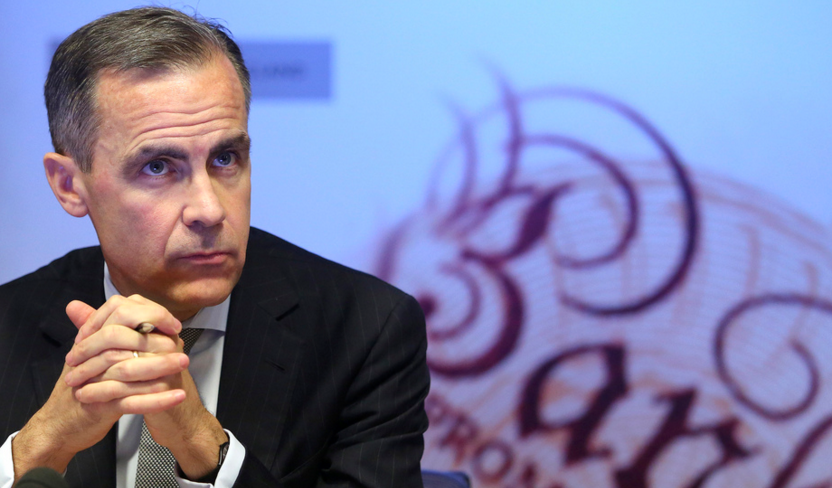 Carney has been criticised by some politicians for getting too involved in British politics after his recent EU referendum comments.
Eurosceptic MP Jacob Rees-Mogg accused Mr Carney of providing answers that were "speculative and beneath the dignity of the Bank of England", and former British finance ministor Nigel Lawson said it was "quite wrong for a governor of the Bank of England to enter the political fray in this way".
However, Mr Carney stated that it was part of the central bank's core to assess the economic implications of the referendum for financial stability.
"The bank has a duty to report our evidence-based judgments to Parliament and to the public," he said.
The governor said that he saw "signs of growing uncertainty about the UK's macroeconomic outlook related to the referendum".
He added that a vote to leave the EU would "reinforce existing vulnerabilities", including a risk around the economy's trade deficit.
---
---
"I think it's safe to say that it [the UK current account deficit] is running at a rate around 5%… and that is remarkably high for a large advanced economy… The risk around the challenge… is that the financing terms change on that current account. Increased cost to the economy – [a] consequence of that is a sharp slowing of the economy."
On Monday the Treasury published a report which said that the UK economy could do significant damage to the UK economy.
Carney did not comment on the report in detail, but said that its "broad approach, to me, makes sense".
BoE will not introduce negative interest rates
The BoE Governor also said that despite a slowdown in economic recovery, the central bank will not introduce negative interest rates.
If needed, the main bank rate could be moved "closer to zero", but he stressed there was no "appetite" for rates below zero.